Why We Can't Wait for I've Been Killing Slimes for 300 Years
I've Been Killing Slimes for 300 Years and Maxed out My Level, like many light novel titles, tells you pretty much all you need to know about its story. The popular reincarnation isekai series is heading for an anime adaptation in April. Judging by the trailer, it's everything we want and need right now.
There are tons of isekai series out there, with more arriving every season. But here's why we're especially feeling this particular entry on that ever-growing list.
A Reminder to Slow Down
Don't expect Truck-kun to make an appearance in I've Been Killing Slimes. Our heroine, Azusa Aizawa, died as she lived: devoting absolutely everything to her job. If you need a high sign that your work situation is unhealthy, there it is, pretty much.
Fortunately, she gets a laid-back life as an unaging, undying witch. But we can't be guaranteed that's the upshot if the same thing happens to us. Life is short and confusing, and work shouldn't take up the entirety of it. (Easier said than done, we know.) But seeing what happened to Azusa is a sobering reminder that we often work a lot harder than we think we do, and it takes its toll.
Tons of Characters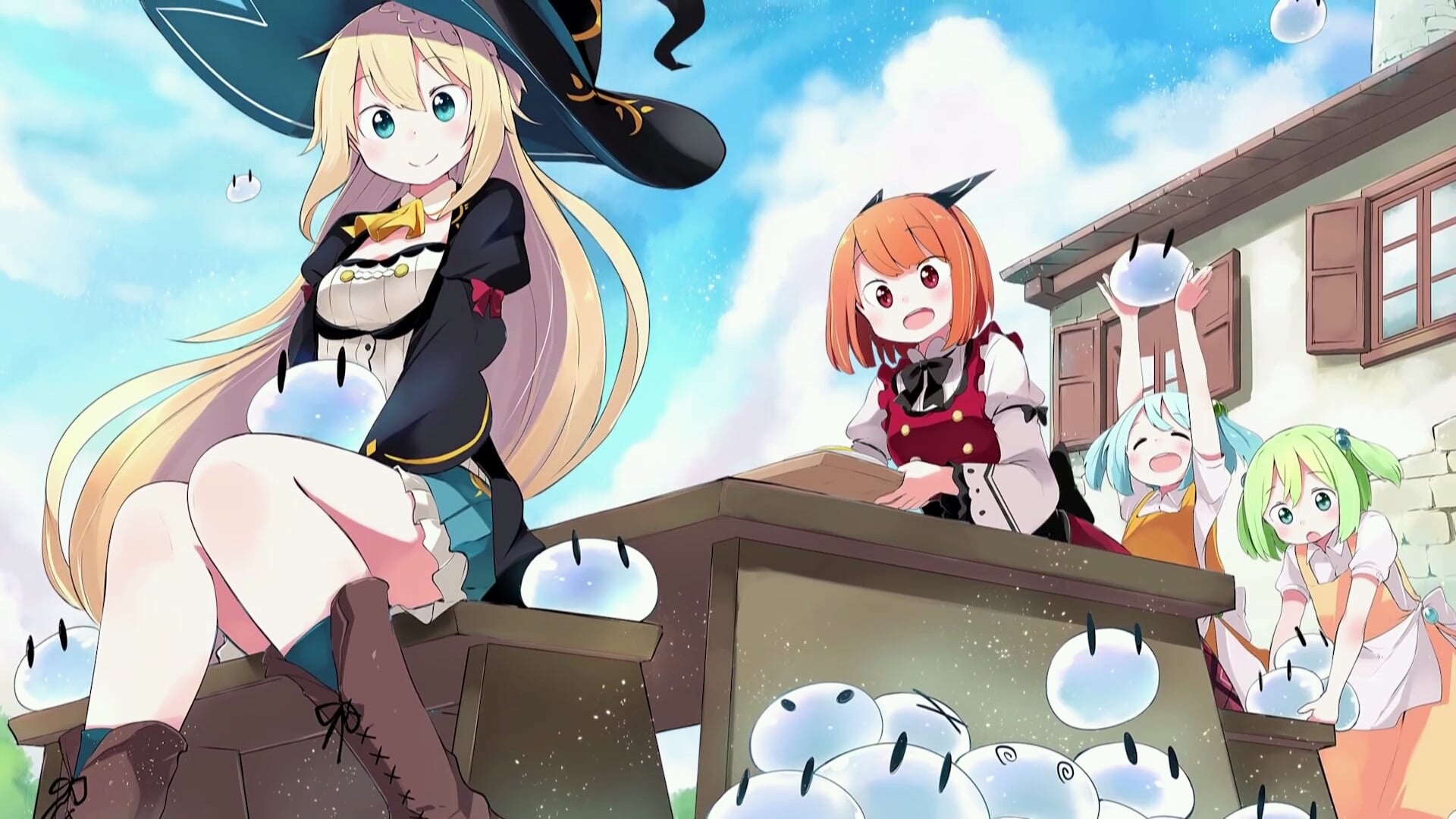 When Azusa hits max level, suddenly everyone wants to see what she's about. That's not great for her, but it's great for viewers of I've Been Killing Slimes… because it means we're going to get a huge and varied cast to enjoy.
Dragons, demons, elves, ghosts, and so much more darken Azusa's doorstep. She's in no mood to challenge any of them, even if she is the most powerful person in the world. But it's going to be fun to meet all these different people, and find out how her new world works.
"Hey, I can do that!"
The heroine of I've Been Killing Slimes isn't out there killing god-beasts or taking down demon lords. Quite the opposite: she just wants to chill. In fact, the only things she's fighting are… look, it's in the title.  And that's just to make money. Other than that, she's enjoying her slow life to the fullest.
It's kind of inspiring to see someone max out after living a good life and killing low-level beasties. Even if it does take… again, it's in the title. So maybe we won't be able to climb to those heights by taking the laid-back route in our own life. But it is a reminder that stuff stacks, and every little bit moves you forward.
Are you looking forward to I've Been Killing Slimes for 300 Years? What are you hoping for in the new anime?