McDonald's Japan Adds Demon Slayer Goodies to Happy Meals
At this point, anywhere you go in Japan is going to have some kind of Demon Slayer collectible, and that includes McDonald's Happy Meals. Before revealing the contents, McDonald's Japan made this not-so-subtle hint at what was to come.
As you can see above, it didn't take long before the Nezuko got out of the bag. Starting March 5, folks who pick up Happy Meals will get a set of Demon Slayer stickers that feature some of the core cast members decked out like McDonald's employees. That includes Tanjiro as a crew member, Nezuko as a hospitality leader, Zenitsu as a McCafé barista, Inosuke as a delivery driver, and Giyu and Shinobu as managers.
Seems like they pretty much nailed it!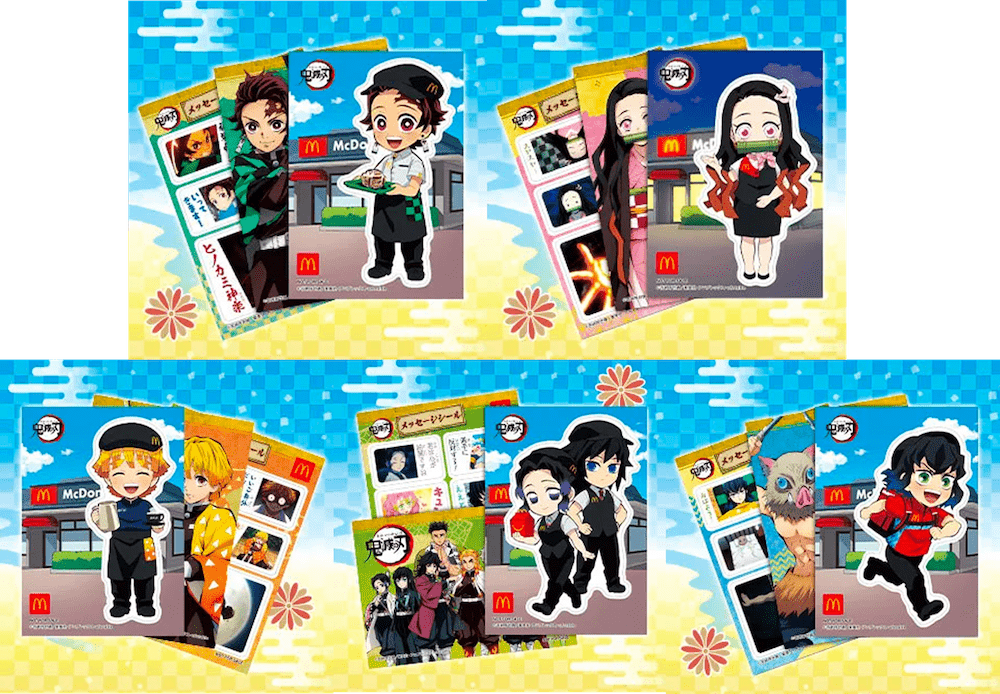 In addition to the McD's worker stickers, the sticker sets also feature other characters and scenes from the anime. Those hungry for a Happy Meal can also opt for Tropical-Rouge! PreCure instead.
Via Crunchyroll