Why the Council of Sisters Are the Breakout Stars of Castlevania Season 3
Featured Spotlight: VIZ Media
There's nothing quite like a great antagonist, and Castlevania season 3 has some of the best in the form of the deliciously wicked Council of Sisters. The third season of the hit animated series is now available in a complete Blu-ray collection, so read on to find out what makes this group of vampires such a standout addition to the cast.
There are four powerful vampires at the center of the Council of Sisters, including Lenore, Morana, Striga, and the cold and calculating vampire queen at the forefront, Carmilla. While she has the air of the group's de facto leader, all four members hold the title of Queen of Styria and rule equally. Under their power as a formidable foursome, they aren't just deadly vampires, they're deadly vampires with a plan.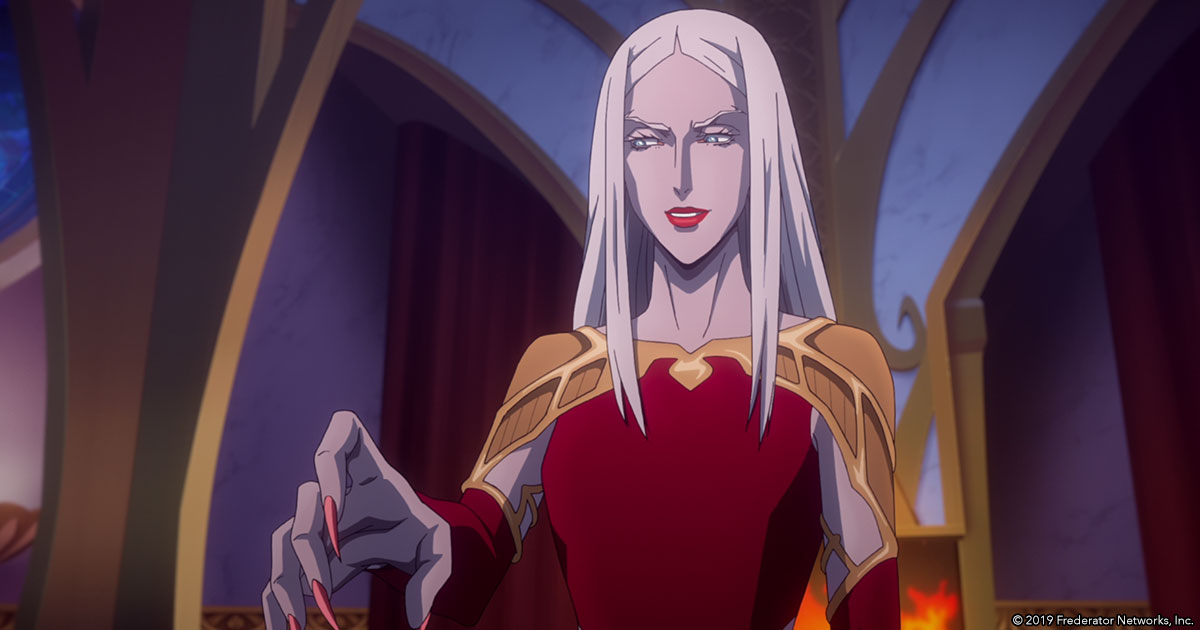 That plan includes a unique opportunity for Styria to expand to the east, a location that would force the local humans into a tough spot where they would be trapped and vulnerable enough to be used as "cattle" for the ever-growing Styrian vampire army. Even those considered enemies—like Dracula's former Devil Forgemaster, Hector, who Carmilla has cast into the dungeons—are eventually deemed useful, owing to the cunning tactics that make the sisters so dangerously entertaining to watch.
If you haven't met them yet, or if you simply want to be able to revisit them time and time again, you can see the Council of Sisters in action in Castlevania season 3. This intense set of episodes is now available in a complete Blu-ray collection, so order your copy and let these vampire sisters put a spell on you today.
** This article was sponsored by VIZ Media **