The Secret to the Castlevania Animated Series' Success
Featured Spotlight: VIZ Media
The third season of the action-packed Castlevania animated series is about to make its home video debut on DVD and Blu-ray, making this the perfect time to reflect on what the series has done right so far. Thanks to its ability to nail some of the key characters from Konami's long-running video game franchise and the way it handles its own unique take on the series' lore, Castlevania has become a show that both longtime fans and newcomers to the Belmont legacy can appreciate in equal measure.
One of the secrets to Castlevania's success is its ability to adhere to the spirit of the series without doggedly pursuing every single aspect of its lore. Creator/Writer Warren Ellis and the teams at Frederator Studios and Powerhouse Animation Studios took one of the most beloved entries in Konami's series—1989's Castlevania III: Dracula's Curse—and used it as a jumping off point to introduce some of the strongest characters and deepest ties to what makes Castlevania work in the first place.
The second and third seasons pulled from 2005's Castlevania: Curse of Darkness to build upon the rich characters and settings established in the four-episode first season. The results are a world that feels lived in and, when necessary, dangerous, while also continuing to be both aesthetically and narratively faithful to the Castlevania spirit. From Trevor Belmont to Sypha Belnades and the brooding Alucard—son of Dracula himself—this animated spin breathes more life into characters fans have grown to love over the years.
Each season expands the cast and further develops its own fascinating style, and that growth is on full display in Castlevania season 3. The complete season collection is now available to own on Blu-ray, so purchase your copy today and dive back into the dark gothic fantasy today for the best set of episodes yet.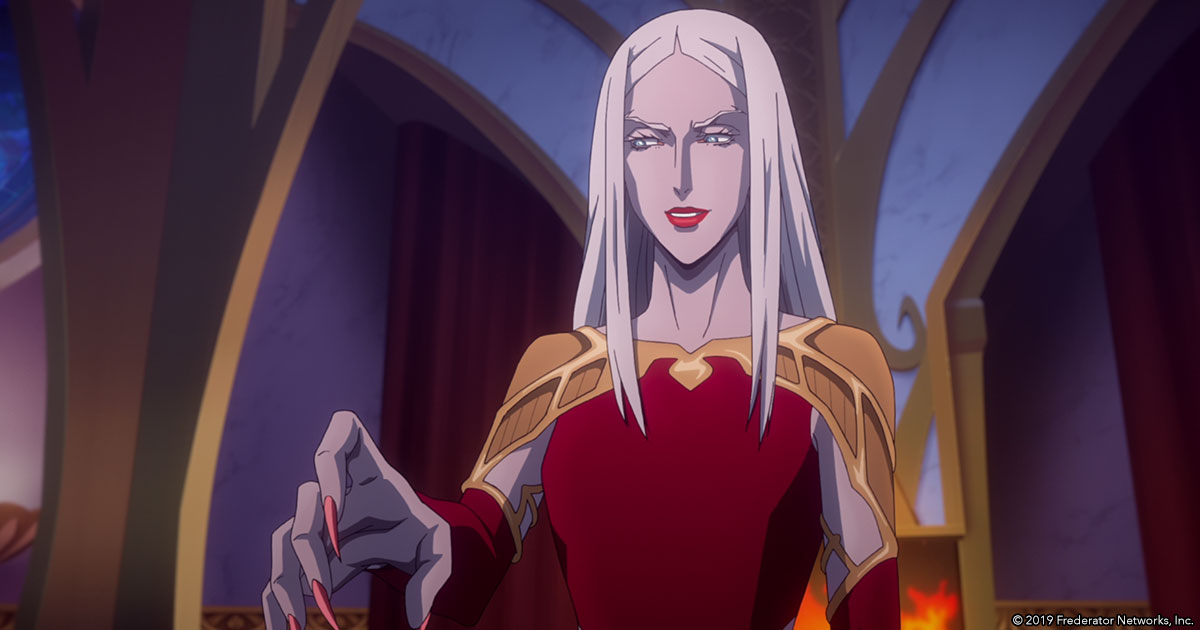 ** This article was sponsored by VIZ Media **