What Will Manga Publishers Do After Attack on Titan Ends?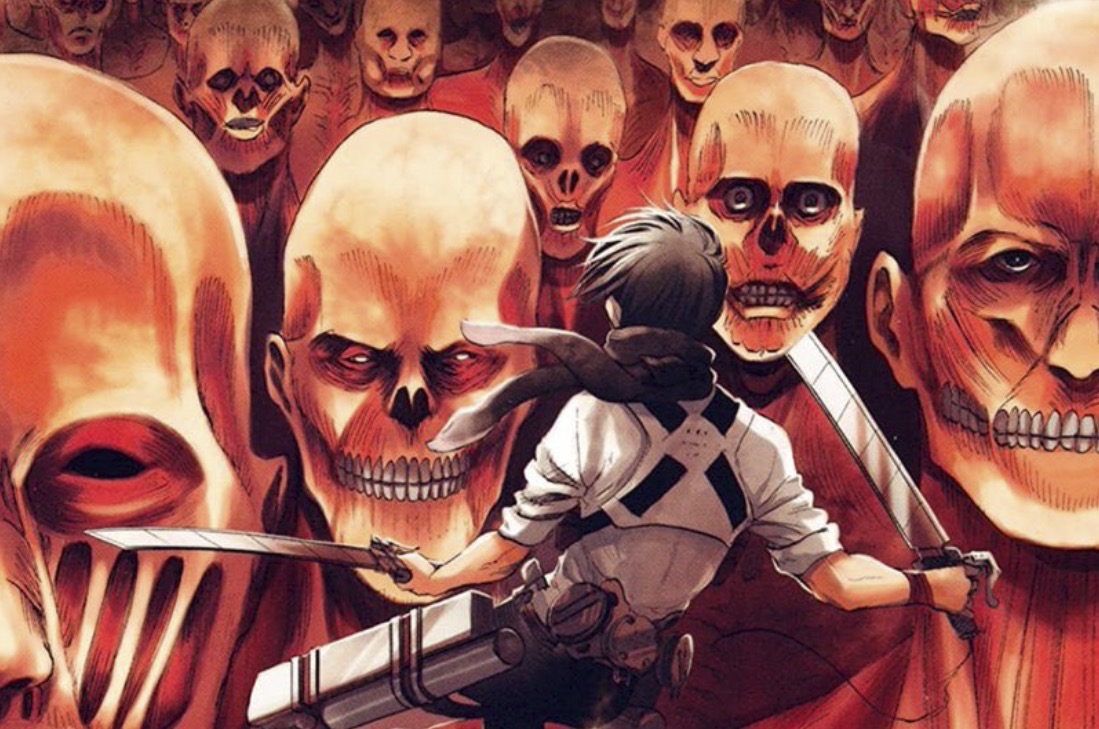 The mega successful Attack on Titan manga and anime will be wrapping up soon, so fans will have to say goodbye to characters and new storylines. But that's not the only thing going on here. With the end of such a high-grossing series, manga publishers are trying to find the next big hit to replace it.
An article at Bloomberg discussed this, talking to multiple people in the manga industry, including Attack on Titan creator Hajime Isayama himself. If he comes out with something new, many of his previous fans would probably flock to it.
"I've actually floated about five different ideas for new serialized manga, but so far they've come to nothing," the mangaka reported. "I think I'd like to try doing a more realistic manga, but I haven't yet been able to produce a manuscript that's up to my own standards."
His publisher, Kodansha, had been suffering financially before Attack on Titan was picked up. An editor there thought Isayama could make his art skills better, but felt there was mainstream appeal to his manga. He decided to take the young mangaka on. The success of the anime, which has played in America on Adult Swim, further helped the original manga sell, which in turn helped other manga sell in America. In his own way, Isayama ended up expanding the manga business as a whole.
"You're talking about a crazy Japanese show that's drawing as big an audience as Family Guy, which is one of the biggest hit cartoons in the U.S. in the last 20 years," commented Jason DeMarco, Senior Vice President/Creative Director, Adult Swim On-Air, about the Attack on Titan anime. "That's about as mainstream as anime can get in the U.S."
"He thought deeply about what readers wanted from him, because failing to deliver would mean returning to work a day job until his next series came along," Isayama's editor Shintaro Kawakubo noted about the mangaka's business sense. "Because of that mindset, he's become an author who is capable of thinking like a manga editor or an anime producer."
Kawakubo also gave words of advice on finding the next big manga. "If you make a manga that's not worth reading, no one will want to make it into an anime series," he remarked. "And if you're focused from the start on what might make a good anime, or what the next trend might be, you'll never make anything worthwhile."
_____
Danica Davidson is the author of the bestselling Manga Art for Beginners with artist Melanie Westin, and its sequel, Manga Art for Intermediates, with professional Japanese mangaka Rena Saiya. Check out her other comics and books at www.danicadavidson.com.