Valkyria Chronicles Coming to PC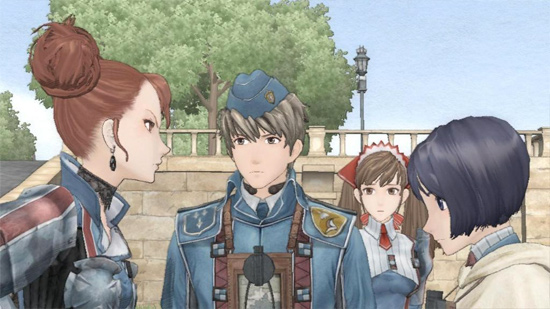 Via a tweet from Sega, it appears that the first Valkyria Chronicles game, a strategy-RPG with decidedly anime-style graphics, will be coming to PC. This is particularly unexpected because the game was first released back in 2008, exclusively to the Playstation 3. Games like this typically stay put on their original platform forever. Valkyria is therefore little-known but well-loved by those who've played it.
Furthermore, there's a whole Valkyria Chronicles franchise, with two sequels and a manga/anime series: however, the two sequel games were released for PSP, and it would presumably take some work to get them scaled up to PC standard. As with other Sega Japan franchises (notably Yakuza), the latest in the series (Valkryia Chronicles 3) was never officially released outside of Japan.
Will a PC release resuscitate this series in the West? Strategy is a popular genre on Steam, so maybe there is a chance! In any case, there are no other details on this port other than the fact that it exists. More as it comes.
Source: @SEGA
---
Related Stories:


– Kingdom Hearts Director Sketches Sora
– TGS Final Fantasy XV Trailer Impressions
– Dragon Ball Xenoverse Trailer, Details Revealed
– Tokyo Game Show 2014 Photo Gallery
– One Piece Dance Battle Game Promo