Ultraman Season 2 Gets First Trailer, Reveals Taro Casting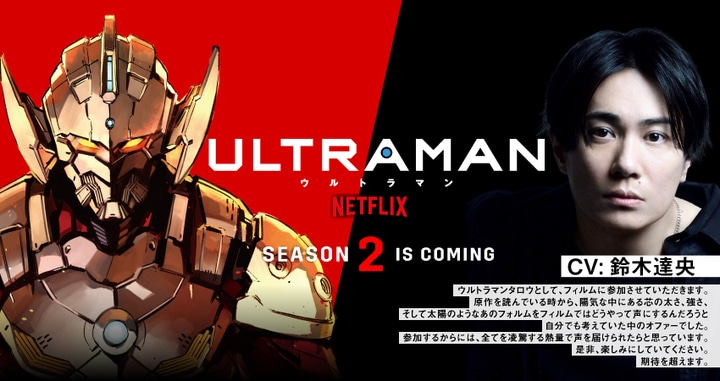 Netflix's Ultraman is headed back for a second season.
A new trailer for Ultraman season 2 has just been released, and it features a big reveal: the new look and voice of Ultraman Taro.
Taro will be played by Tatsuhisa Suzuki, also known as Ta_2.
You can get a look and listen to Taro at about 20 seconds into the trailer.
Suzuki has already appeared in Ultraman, sort of: he's the lead singer of band Oldcodex, who performed the first season's theme song, "Core Fade."
The first season, which hit Netflix in 2019, was co-directed by Kenji Kamiyama and Shinji Arakami. It was the streaming service's most popular series in 2019.
Here's how the 'flix describes Ultraman season 1:
Decades ago, a hero from the stars left this world in peace. Now, the son of Ultraman must rise to protect the Earth from a new alien threat.
Who's looking forward to Ultraman season 2?
Source: Comic Natalie