Two High-End Sailor Moon-Inspired Rings Revealed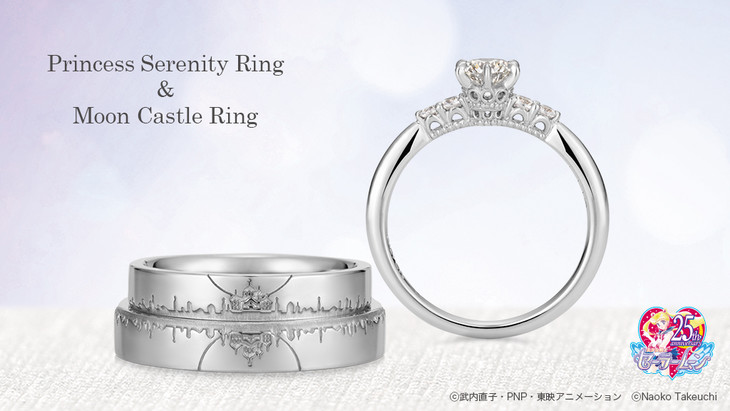 Japanese jewelry brand U-Treasure has just unveiled two rings inspired by the one named Sailor Moon.
The are, respectively, the Princess Serenity Ring and the Moon Castle Ring. According to the press release, the former is an engagement ring based on the dress worn by Princess Serenity, while the latter is a marriage ring inspired by the silhouette of the Moon Castle which, fans will recall, was the home of Princess Serenity and others during the Silver Millennium.
Order one of these rings, and the folk at U-Treasure will engrave the date, your initials or the like into the inside.
The rings are currently up for priority preorder for members of the official Sailor Moon fanclub, Pretty Guardians, and will go up for preorder to the general public on June 29.
Both rings come in various versions made from different materials. The most expensive on the list is the platinum version of the Princess Serenity ring, which goes for 320,000 yen (about $2,900) with diamond included.
The U-Treasure site claims it can ship items abroad, so if you're thinking about tying the knot with a Sailor Moon fan, this could be what you've been looking for.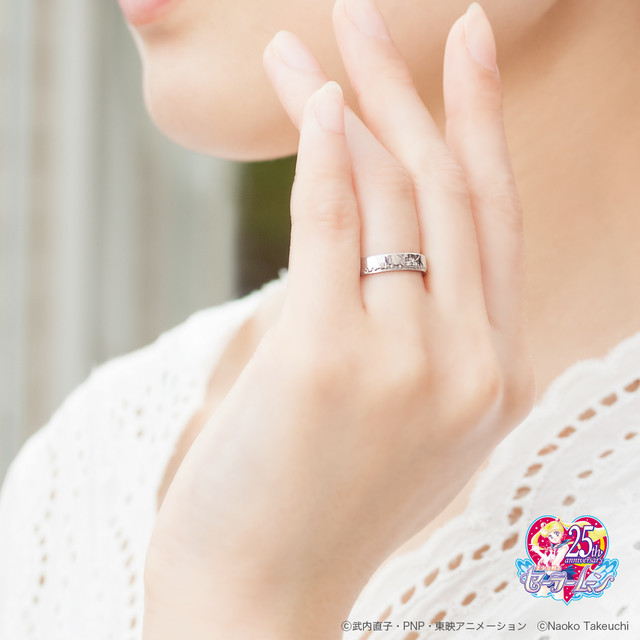 Source: Comic Natalie