Get a Steins;Gate Haircut in Shibuya This Summer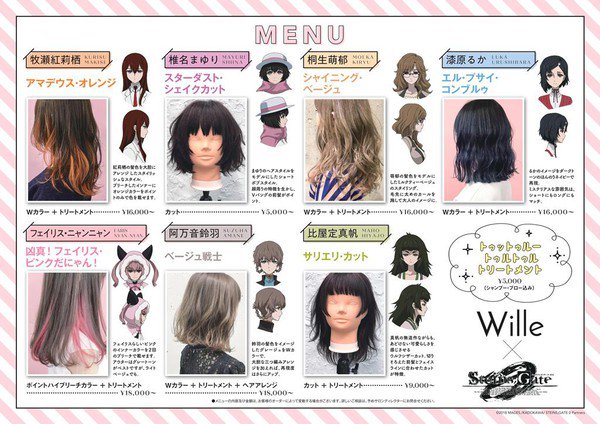 Ever wanted your haircut to look like it popped straight out of Steins;Gate?
Now's your chance.
Wille, a hair salon in Shibuya, Tokyo, is offering up a special Steins;Gate 0 menu, with cuts based on Kurisu, Mayuki, Moeka and others. There are seven styles in all, which range in price from 5,000 to 18,000 yen.
Not exactly cheap, but many of these cuts include coloring and treatment to bring you as close to Steins;Gatedom as possible.
The salon will offer the styles from June 28 to July 26.
Here's how Crunchyroll describes Steins;Gate 0:
A divergent continuation of the original Steins;Gate ending, Steins;Gate 0 explores an alternate worldline where Okabe abandons time travel. While attempting to forget past traumas and get his life back on track, he meets an AI that re-opens old wounds.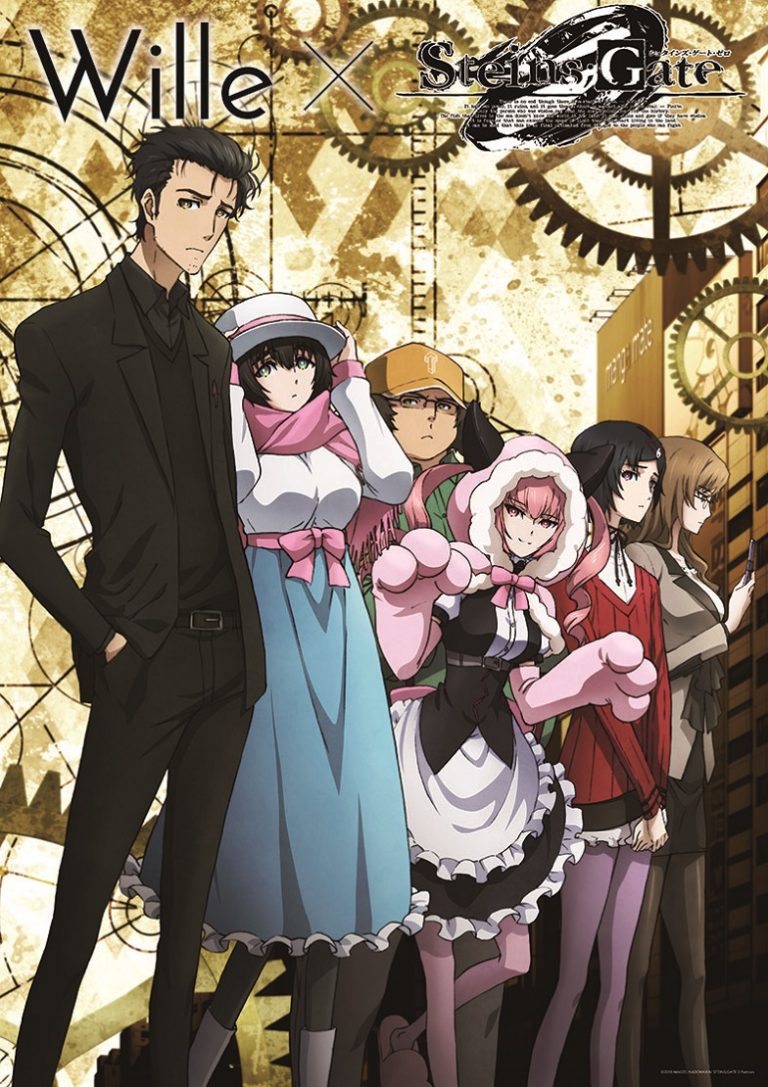 Source: ANN