Top 16 Macho Manga Ranked by Japanese Fans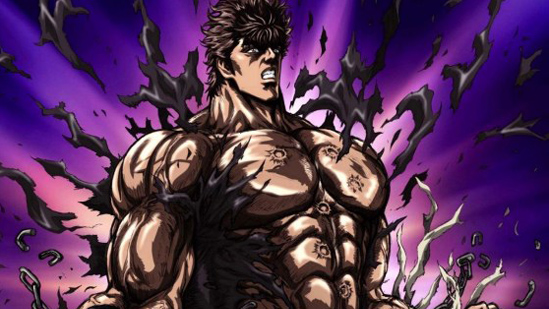 Who packs the most muscle? Japanese poll site Goo recently asked their readers "what's the most macho manga of all time?"
Aside from alliterating nicely, this is an extremely important question. Gruh!
16. Tough (aka High School Iron Fist Legend Tough)
15. Shingurui
14. Onna no Yuujou to Kinniku
13. Hajime no Ippo
12. Cobra
11. Bastard!!
10. Berserk
9. Sakigake!! Otokojuku (Charge! Men's Private School)
8. Golgo 13
7. Toriko
6. Grappler Baki
4. Slam Dunk
3. Dragon Ball
2. Kinnikuman
1. Fist of the North Star
Man, the sheer amount of testosterone on this list is enough to make us want to stretch furiously and punch some stuff.
What's your favorite macho manga?
Source: Goo
---
Related Stories:

– Japanese Fans Rank Anime's Best Beards
–
The Top 5 Hunkiest Hunks in Anime
– Japanese Fans Rank Anime's Coolest Middle-Aged Gentlemen
– Japanese Fans Would Hate To Have These Anime Dads
– Japanese Fans Rank Most Inspiring Sports Manga