Toonami's Return: A Gateway Reopens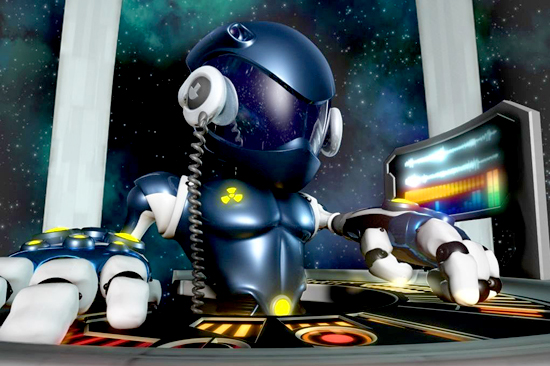 Adult Swim's Toonami block is one of those things that doesn't seem as old as it really is, so I initially found all the nostalgic pining for it sort of puzzling. This new wave of nostalgia hit its peak when Cartoon Network pulled a calculated April Fools' gag earlier this year, spending the entire night running old-fashioned Toonami, from the T.O.M. bumpers to Gundam Wing, Dragon Ball Z, Outlaw Star, and pretty much everything else that reminds some folks of why they got into anime in the first place. Now the Toonami block is back with a solid, no-foolin' grip on Saturday nights and, weeks into its run, it still leaves me wondering if it can hold its position as a gateway for new fans.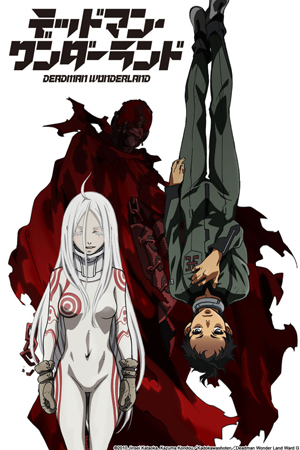 The lineup may not be perfect at the moment, but a lot of the pieces are in place to suck in new viewers into this wild world that's already so familiar to the majority of those reading this. Both Casshern Sins and Deadman Wonderland—the latter of which we covered in the latest issue of Otaku USA—are fine picks for new shows, and what's there pretty much falls in line with what one might consider a "gateway anime." Bleach, Fullmetal Alchemist: Brotherhood, Ghost in the Shell: Stand Alone Complex, Cowboy Bebop… of those, Bleach is the hardest sell, despite its colossal popularity. After all, there's little more intimidating than coming in fresh to a series with triple-digit episode numbers. "But what about Dragon Ball Z?" you ask. I don't know; it's Dragon Ball Z. It has a different kind of energy and wields some potent nostalgia along with it.
Eschewing a few of those that are more recent, the lineup is pretty comparable to those past. Then why does it feel like the newest iteration of Toonami will do little to promote anime to those who aren't already at least casually familiar with it? Maybe it's the late night slot, which originally came about with the debut of Midnight Run over a decade ago. Visibility may still be high since it falls on the weekend, but it's tough to deny the power of weekday entertainment and its ability to influence what a younger viewer chooses to watch. There's no better time to watch TV than right after school, lounging with a steamin' Red Baron personal pan pizza on your plate. Or perhaps a simple bag of Flamin' Hot Cheetos and a suicide soda from the gas station, if that floats your particular boat. I was already pretty well infatuated with anime by the time Toonami came onto the scene, but I still went through stacks of tapes recording episodes of Gundam Wing that would air while I was working.
While the longterm effect the return of Toonami will have on a potential new generation of fans remains to be seen, it's at least heartening to know that the block continues to perform decently on a weekly basis. Those who've been keeping up with that side of things have probably noticed how often said ratings fluctuate—at times the premieres will net the largest viewership, while other weeks find reruns more popular—but they've been more or less consistent following the first couple of weeks.
I may not be totally sold on the impact of Toonami's return, but the requests of countless fans were answered, and things are looking steady thus far. Anime can be watched almost anywhere now—something that's only set to grow with the addition of services like Viz Media's upcoming Neon Alley—but it needs broadcast exposure to reach viewers who might not otherwise give it a chance, or think to click on some random anime series on Netflix or Hulu. Sometimes I wonder if I would be into anime at all were it not for episodes of Ronin Warriors filling my afternoon tunnel-vision TV gaze in middle school. That may not have been my first exposure, but it was the first time I recognized it as something uniquely Japanese, spurring me to seek out more goods straight from the source.
Regardless of my personal experience, I want to know how our readers feel about Toonami's current state, from the show selection to the timeslot, and beyond. Are you happy with the lineup? Do you watch regularly? Do you know anyone the block has exposed to anime for the first time? Let us know!