Tia Ballard and Mikaela Krantz Join New Fruits Basket Anime Cast
The English dub for the new Fruits Basket anime has been announcing returning roles lately, but that changes with the latest additions. New to the series are Tia Ballard and Mikaela Krantz, who will be respectively voicing Kagura Soma and Momiji Soma.
Ballard replaces previous Kagura voice Meredith McCoy, and Mikaela takes over for previous Momiji voice Kimberly Grant. Check out the brief Q&As that went along with their announcements below.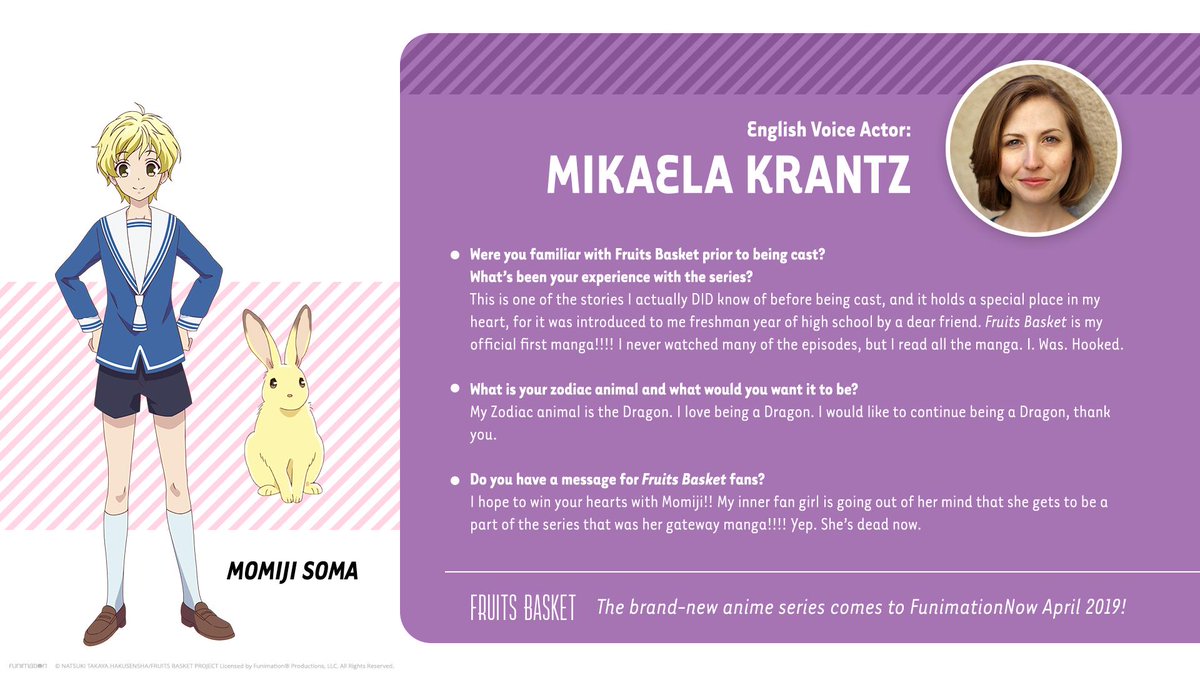 If you missed the previous posts, Here's a quick breakdown of who's playing who so far:
Tohru Honda – Laura Bailey
Kyo Soma – Jerry Jewell
Yuki Soma – Eric Vale
Shigure Soma – John Burgmeier
Kagura Soma – Tia Ballard
Momiji Soma – Mikaela Krantz
Yen Press describes the original manga:
After a family tragedy turns her life upside down, plucky high schooler Tohru Honda takes matters into her own hands and moves out…into a tent! Unfortunately for her, she pitches her new home on private land belonging to the mysterious Sohma clan, and it isn't long before the owners discover her secret. But, as Tohru quickly finds out when the family offers to take her in, the Sohmas have a secret of their own–when touched by the opposite sex, they turn into the animals of the Chinese Zodiac!