Third Demon Slayer Stage Play Hops Aboard Mugen Train Arc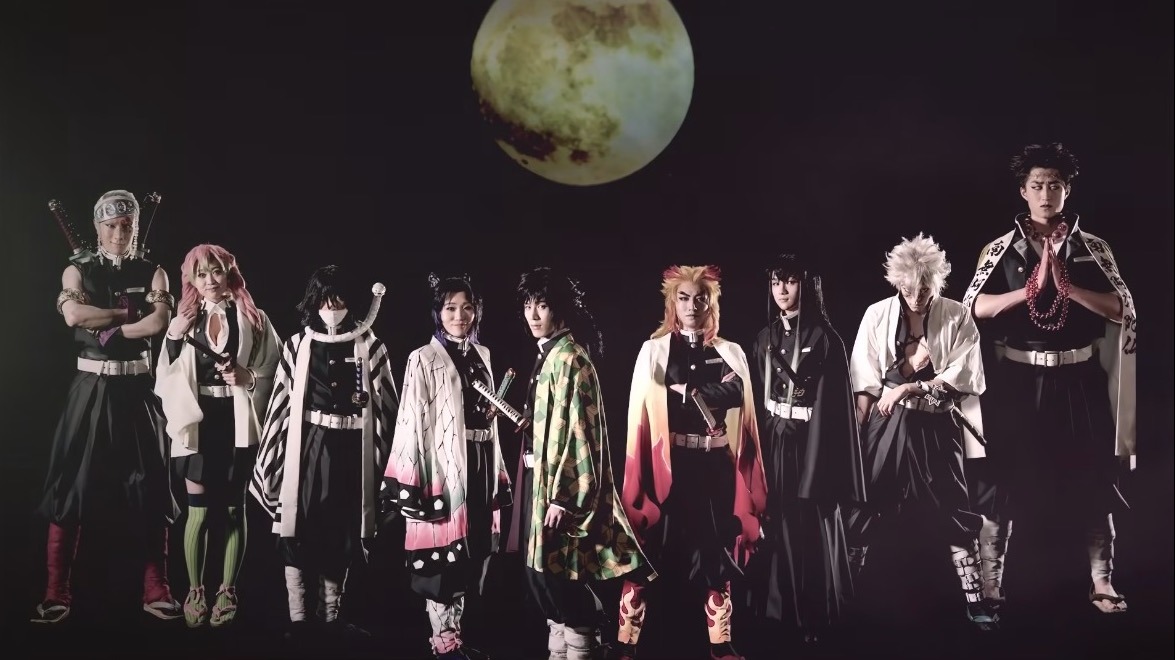 Ryota Kobayashi is back in the live stage role of Tanjiro Kamado in the third Demon Slayer play, which is gearing up to adapt the mega-successful Mugen Train storyline featured in the record-breaking anime film and the latest TV anime season. Performances of "Butai Kimetsu no Yaiba Sono San Mugen Yume Ressha" (Demon Slayer: Kimetsu no Yaiba The Stage Part 3: Mugen Dream Train) are currently scheduled to kick off in Tokyo and Kyoto from September to October of this year.
In addition to Kobayashi and other key members of the main cast, the Mugen Train play will star Hiroshi Yazaki, who previously debuted as Kyojuro Rengoku in the second stage play that was performed in 2021.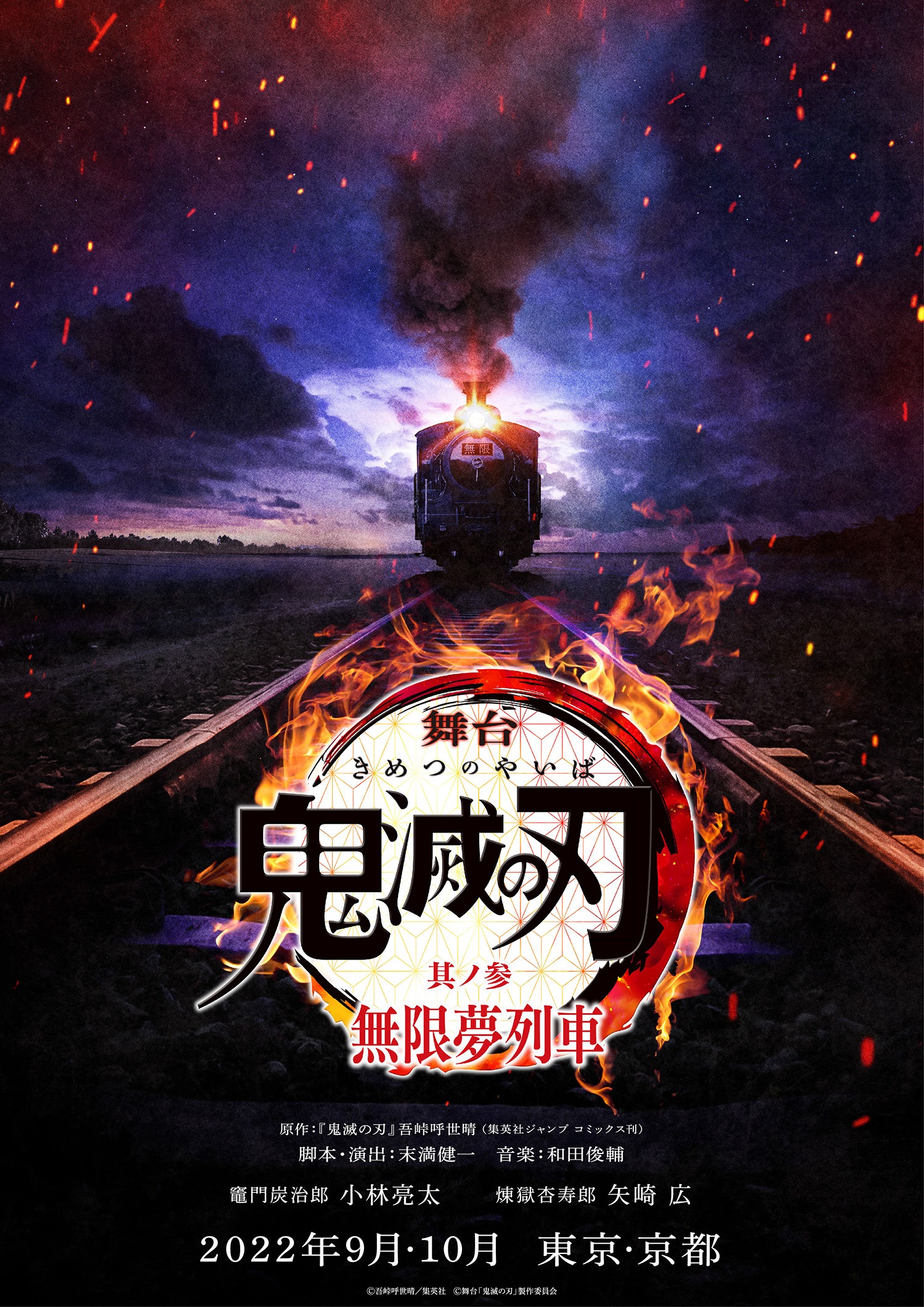 Both actors shared comments along with the announcement of the performances.
Ryota Kobayashi:
Mugen Dream Train. It's a story I've been dreaming of reaching since the "Demon Slayer" stage play began. In the beginning, I was a person who could not even wield a sword. But I wanted to be told "Stand tall and be proud" one day. That thought has helped me to grow up a bit, even though I couldn't do anything back then. I would like to thank everyone who has supported me to this point in my career as Tanjiro. I will cherish the time I live with Rengoku-san. I will give it my all!
Hiroshi Yazaki:
I am very happy to be playing the role of Kyojuro Rengoku following the previous show. The stage play that has been running for so long is finally getting on the Mugen Train. I'm looking forward to working with this passionate company to create a story that will be loved by many people even from now. Many words from the play are running through my head as if to inspire me. With the thoughts of everyone involved in this production in my heart, I want to do my best as Kyojuro Rengoku with all my heart and soul. We are waiting for your visit onto the Mugen Train.
Via Crunchyroll