The Rising of the Shield Hero and BOFURI Team Up for Another Collab Visual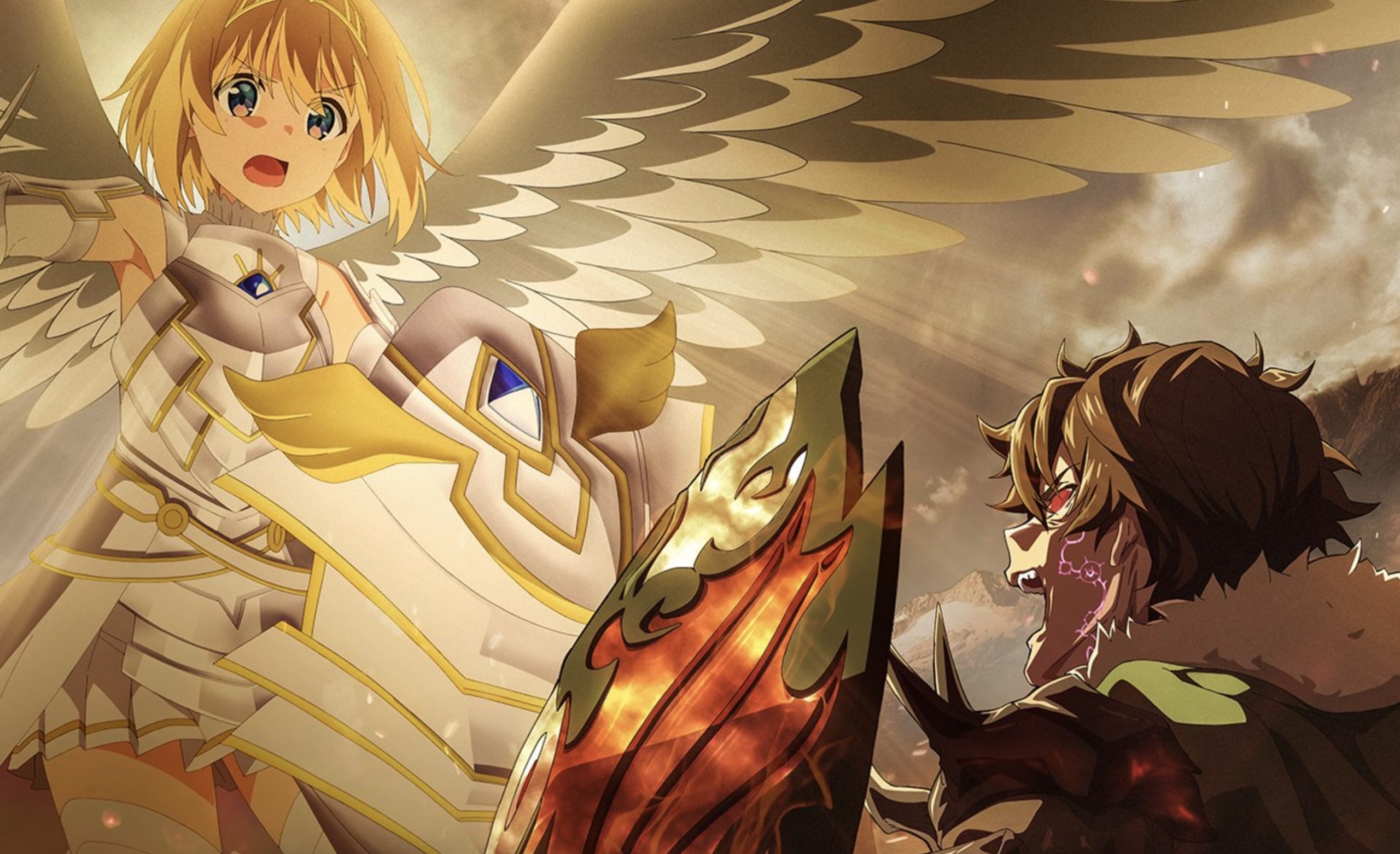 Back when The Rising of the Shield Hero and BOFURI: I Don't Want to Get Hurt, So I'll Max Out My Defense were both gearing up for their second seasons, the two anime series combined their defensive powers in a special collaborative key visual. Now they're back together once again thanks to a fun celebration for The Hardest Shield Day, which fell on March 15 thanks to the combination of 3 and 15, which reads 3 (sa) 1 (i) 5 (ko), AKA "strongest." 
Check the full visual out below, as an angelic Maple clashes against a vicious looking demon Naofumi.
As the second season of the BOFURI anime streams, the third is still in the works for The Rising of the Shield Hero. Stay tuned for more on that as we get closer to its as-yet-unannounced premiere window. 
Here's how Crunchyroll describes BOFURI:
The best offense is a great defense, and for VRMMO gamer Kaede Honjo, her defense is the best. Under her alias Maple, she and her guild journey through NewWorld Online gaining friends and foes through new battle-filled quests. All those skill points, new defensive techniques, and no pain—Maple can't be stopped!
And The Rising of the Shield Hero:
Iwatani Naofumi, a run-of-the-mill otaku, finds a book in the library that summons him to another world. He is tasked with joining the sword, spear, and bow as one of the Four Cardinal Heroes and fighting the Waves of Catastrophe as the Shield Hero.
Excited by the prospect of a grand adventure, Naofumi sets off with his party. However, merely a few days later, he is betrayed and loses all his money, dignity, and respect. Unable to trust anyone anymore, he employs a slave named Raphtalia and takes on the Waves and the world.
But will he really find a way to overturn this desperate situation?
Via Crunchyroll News