The Promised Neverland Exhibition to Celebrate Manga's Ending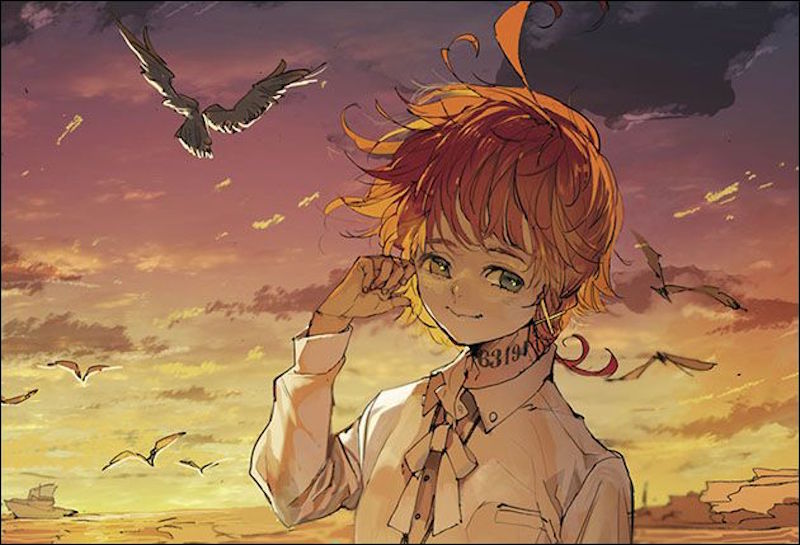 Shonen Jump series are great at stealthily coming to a close. In the latest issue, Kaiu Shirai and Posuka Demizu's The Promised Neverland manga shared its final chapter, ending a run that kicked off in 2016 and had more than 21 million copies in print. The 20th and final volume is on the way to Japan this October, and there's also a special exhibition planned to celebrate the series coming to a close.
The Promised Neverland Special Exhibition will be held from December 11, 2020 to January 11, 2021 in Japan. A bunch of famous scenes from the series will be on display along with Posuka Demizu's original manga drawings and behind the scenes materials.
Writer Kaiu Shirai commented on the event:
"An original art exhibition!! You can see Demizu-sensei's already beautiful color drawings up close all at once! We have also planned many more interesting exhibits and unseen things. It will become an exhibition to express the world of The Promised Neverland to the maximum. We hope you will enjoy it!"
A message from illustrator Posuka Demizu:
"This is the exhibition that I have dreamed of! Many of the illustrations that were included in the tankobons in black-and-white will be exhibited in color. We are now filming the process of coloring for the displays in video. Please come and see it! It's the biggest venue ever, so it's going to be a spectacular exhibition."
Source: Official Twitter via Crunchyroll