The Irregular at Magic High School Season 2 Delayed Due to COVID-19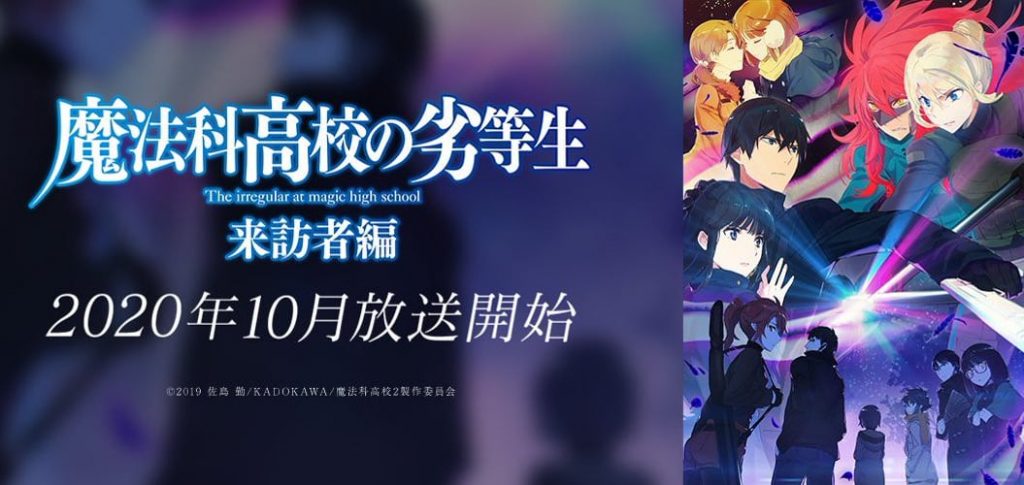 It's a familiar story at this point, but that doesn't make it suck any less: The latest anime to be delayed due to COVID-19 is the second season of The Irregular at Magic High School.
The second season, also known as the Visitor Arc, was originally set to air in July, but it's now been pushed to October.
Participating in season two are the cast and the staff of the anime film, including director Risako Yoshida and production house Eight Bit.
Here's hoping this irregular situation goes back to normal before too long so we can get season 2 by October!
The Irregular at Magic High School is based on a series of novels by Tsutomu Sato. The first season aired in 2014, and the film hit Japanese theaters in 2017. Here's how Aniplex describes season 1:
Magic— A century has passed since this concept has been recognized as a formal technology instead of the product of the occult or mere folklore.
At the National Magic University First Affiliate High School, A.K.A Magic High School, students are divided into two distinct groups according to their academic performances. The "Bloom," who demonstrate the highest grades and are enrolled in the "First Course," and the "Weed," who have a poor academic record and are enrolled in the "Second Course." This spring, a very peculiar brother and sister enroll as new students. Older brother Tatsuya is an underachiever with some deficiencies and enrolls as a "Weed," while his younger sister Miyuki is an honor student, who enrolls as a "Bloom." Ever since these two have entered through the gates of this prestigious school, the calm campus was beginning to change…
Source: Otakomu