The Angel Next Door Spoils Me Rotten Anime Shares Valentine's Art
The Angel Next Door Spoils Me Rotten anime—based on the romantic comedy light novel by Saekisan—is officially spoiling us rotten thanks to a new Valentine's Day illustration! The official website shared the new piece of art as a gift to fans, and anime character designer Takayuki Noguchi (Higehiro: After Being Rejected, I Shaved and Took in a High School Runaway) is responsible for the adorable work.
Spend your Valentine's Day admiring lead heroine Mahiru Shiina's smile in the visual below.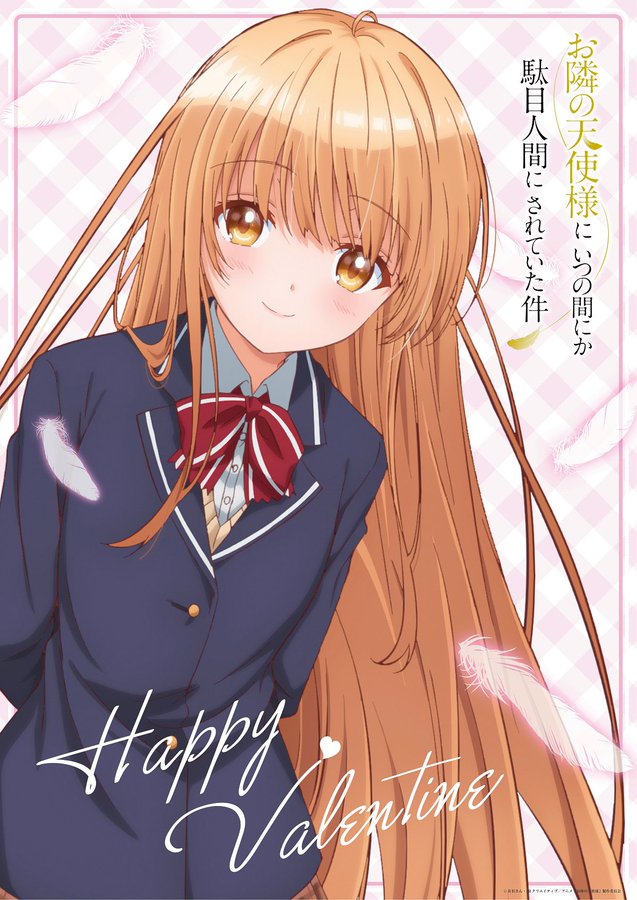 Kenichi Imaizumi (Brynhildr in the Darkness) is directing the anime, which was announced last month, with Keiichiro Ochi (The Quintessential Quintuplets) on scripts, Takayuki Noguchi (Queen's Blade: Rebellion) on character designs, and Moe Hyuga (Steins;Gate 0) composing music for the project No.9 production.
Cast members include Taito Ban as Amane Fujimiya, Manaka Iwami as Mahiru Shiina, Taku Yashiro as Itsuki Akasawa, and Haruka Shiraishi as Chitose Shirakawa.
Yen Press publishes the series in English and sums up the story:
Amane lives alone in an apartment, and the most beautiful girl in school, Mahiru, lives just next door. They've almost never spoken—until the day he sees her in distress on a rainy day and lends her his umbrella. To return the favor, she offers him help around the house, and a relationship slowly begins to blossom as the distance between them closes…
Source: Official website