Teaser Revealed for Live-Action Kakegurui TV Series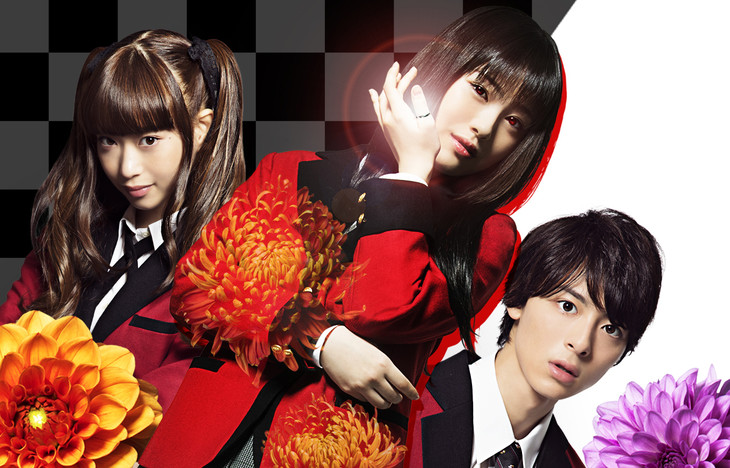 Kakegurui, the manga about a private high school filled with gamblers, is set to get a live-action TV series adaptation this month. In the lead-up to its premiere, a 30-second teaser and some cast photos have been revealed.
Based on the manga of the same name by Homura Kawamoto and Toru Naomura, the series stars Minami Hamabe as Yumeko Jabami, Mahiro Takasugi as Ryota Suzui and Aoi Morikawa as Mary Saotome.
Kakegurui is also being adapted into an anime series. The first season aired from July to September of 2017, and some details for season two were revealed this week.
The live-action series will begin airing in Japan on MBS January 14 and TBS January 16.
Our own Jason Thompson had mixed feelings about the original manga, but Japanese fans seemed to enjoy the anime adaptation, described here by Netflix:
There is one absolute rule in gambling — at the end of the day, there is a winner and a loser. The winner gains riches and prestige, while the loser is branded a failure and left with nothing. In the silence leading up to the moment that separates winners and losers, instincts are sharpened and desires reach the point of ecstasy. This is a harsh microcosm of life in a capitalist society. Why are people captivated by a world filled with risk? What lies beyond the madness? As the class system of modern society crumbles, an unprecedented adrenaline-pumping anime sweeps the world.
Source: Comic Natalie