Hayao Miyazaki, Director and Studio Ghibli Co-Founder, Turns 77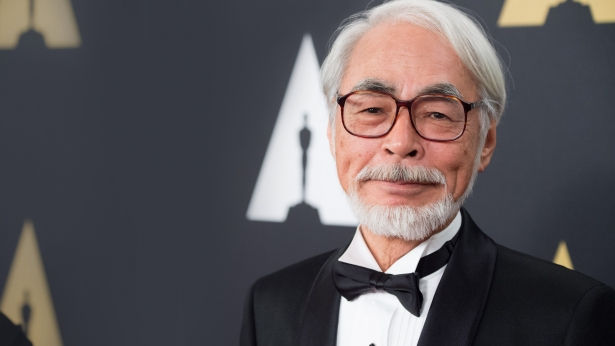 Hayao Miyazaki, the anime director who needs no introduction (but we're going to do it anyway) turned 77 this January 5.
Miyazaki, who co-founded Studio Ghibli with director Isao Takahata and producer Toshio Suzuki in 1985, is currently at work on his latest film, Kimi-tachi wa Dō Ikiru ka, and his CG short "Boro the Caterpillar" is expected to hit the Ghibli Museum this year.
The director, whose career in animation began at Toei Animation in 1963, directed films and series such as Future Boy Conan, Castle of Cagliostro and Nausiccaa before co-founding Ghibli, where he went on to create beloved works like Castle in the Sky, My Neighbor Totoro and Spirited Away, which won the Academy Award for Best Animated Feature.
Along the way, Miyazaki has gone in and out of retirement several times, most recently after the completion of 2013's The Wind Rises. Kimi-tachi wa Dō Ikiru ka ("How Do You Live?"), which Ghibli producer Toshio Suzuki has described as a "large-scale fantasy," is expected to be released in 2020 or 2021.
For more insight into the birthday boy, take a look the documentaries Kingdom of Dreams and Madness and Never-Ending Man.
Source: Ghibli Blog