We Can't Wait for These Returning Summer Anime!
The summer anime season is almost here! A whole new slate of shows is on the horizon: some brand new, some returning favorites. And there are several in the mix that we've been excited to see come back.
While this is by no means a complete list, these are a few of the titles we're most excited to see coming back for Round 2 (or more) in a handful of weeks. Which ones are you most excited for?
My Next Life as a Villainess: All Routes Lead to Doom!
Anime fans were pleasantly surprised by the good-life isekai that was My Next Life as a Villainess. Light novel fans weren't surprised at all — Bakarina has a massive fan club, both in her world and among readers. Regardless of how we discovered it, we were all happy to hear that a second season was on the way!
While Catarina Claes appears to have saved her own skin, there are still doom flags on the horizon. Fortunately, she's got lots of allies on her side by now… or does she? We can't wait to watch our favorite good bad girl circumvent fate yet again this summer.
Higurashi: When They Cry – SOTSU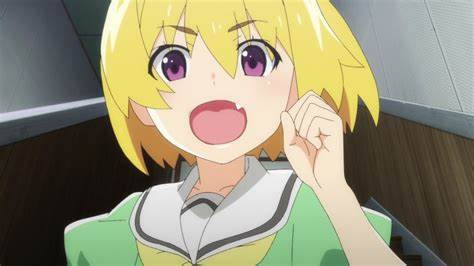 Ryukishi07's Higurashi: When They Cry has long been a favorite in both the game and anime community. Its return in the form of Higurashi: When They Cry – GOU surprised some fans, but confirmed a wild theory from others. It was, as we know now, never a remake: it's so much more complex than that.
With Higurashi SOTSU, the anime "turns the game board." We move our attention from Rika to Satoko… which, if you've been watching, is kind of a terrifying prospect. What will the fragments of time hold for our favorite characters? We'll know before too much longer.
Getter Robo Arc
In the anime world, it's never too late to get a sequel. Getter Robo is proof of that. After several years and reimaginings, it's finally wrapping up its story in the summer anime Getter Robo Arc.
Based on the unfinished manga by Go Nagai and the late Ken Ishikawa, Getter Robo Arc takes the classic mecha series into the future. The future of humanity is on the line, and a new mecha — Getter Robo Arc of the title — may be our last hope. But there's another Getter Robo in play, this one piloted by the son of original protagonist Ryoma Nagare. Whether this will have a newly-written ending or leave off where the manga did, we won't know until it airs.
Lots more anime besides these are coming back, of course. Look forward to the return of One Piece, Boruto, and other long-running standards. Plus, second seasons of newer fan-favorites. Which are you most looking forward to?