Street Fighter II Teams With Carbonated Water for Ad Campaign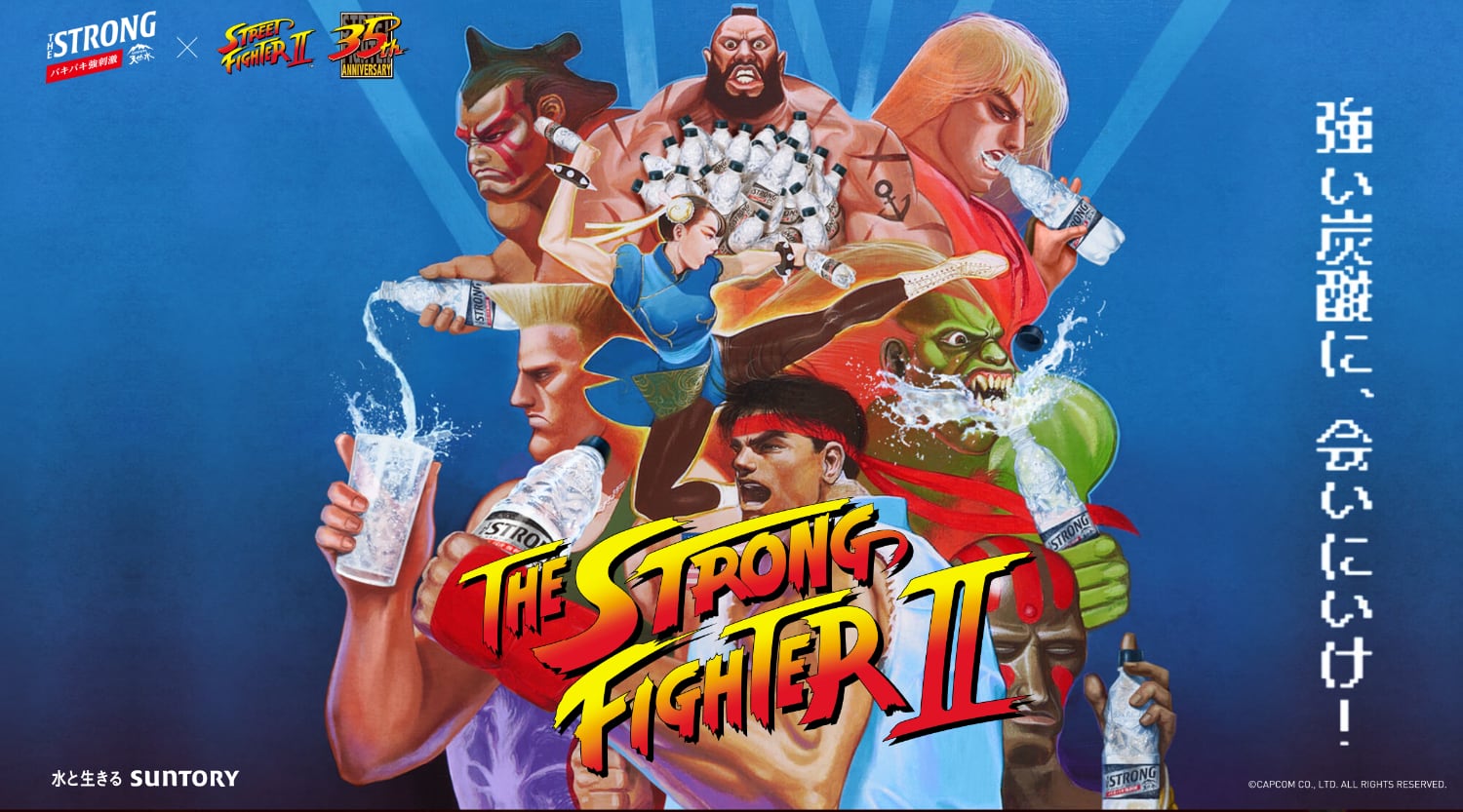 If there's two products I've always wanted to do a crossover, it's the arcade classic Street Fighter II and some carbonated water.
Okay, it's not exactly the latest Spider-Man, but this ad, in which Street Fighter II teams up with the bubbly water called The Strong, is pretty funny. It features an original song about staying strong and fizzy and bottles of The Strong in pixellated form in the backgrounds of classic SFII maps. The Strong even goes head to head against characters like E. Honda.
The end of the video previews a smartphone feature where snapping a bottle of The Strong allows you to play an SFII-inspired minigame.
This kind of reminds me of when Saga Prefecture used the SFII character Sagat in its promotional materials. Street Fighter II forever!
Source: Otakomu