Sony's PlayStation 5 Will Cost You $10,000 if You Want It in 24k Gold
Microsoft finally revealed the prices of its two next-gen consoles—Xbox Series X and Xbox Series S—this week, putting even more pressure on Sony's PlayStation 5 to bellow out its own asking price. While we may not know the answer yet, Truly Exquisite has revealed a 24k gold PS5 that will cost you just over $10,000.
The console is available in 18k rose gold, 24k gold, and platinum, each with increasingly shocking price tags. Pre-orders go live on Thursday, September 10, and you can see the totals in pounds in the image below.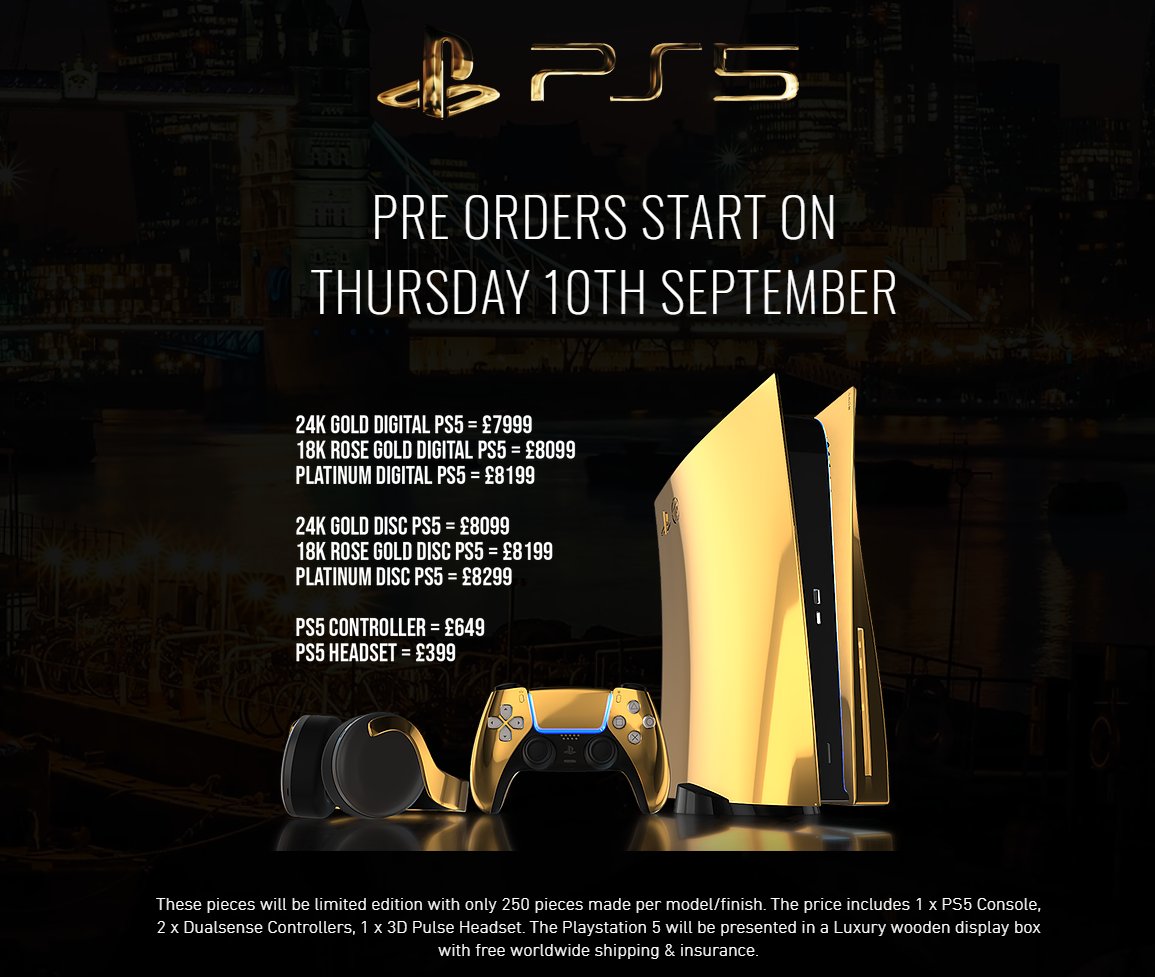 Those add up to:
24k Gold Digital PS5: $10,417.22
18k Rose Gold Digital PS5: $10,547.45
Platinum Digital PS5: $10,677.68
24k Gold Disc PS5: $10,547.45
18k Rose Gold Disc PS5: $10,677.68
Platinum Disc PS5: $10,807.91
PS5 Controller: $845.20
PS5 Headset: $519.62
Are you a big enough Sony fan to throw down on a part of Truly Exquisite's luxury bespoke Sony PS5 collection?
Via Siliconera