Sonny Boy Anime Hits Screens July 15, Lines Up Cast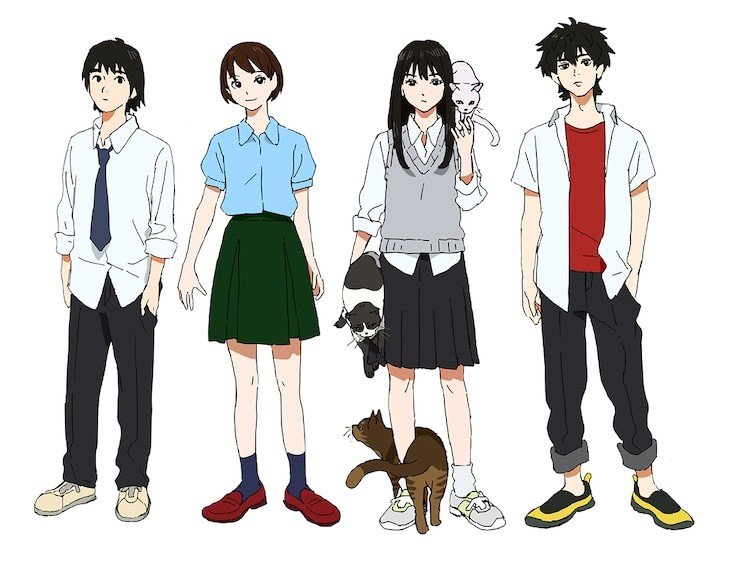 Hey, Sonny Boy! Not only does this upcoming anime have one of the best titles ever, it's also helmed by Shingo Natsume (ACCA) and features character designs by Hisashi Eguchi (Stop! Hibari-kun, Perfect Blue).
Now that's an anime I want to see, sonny boy!
We got a trailer for the series back in April, but now we know when Sonny Boy is set to hit screens: July 15.
We also know who's playing who (left to right in above image):
Aoi Ichikawa as protagonist Nagara
Saori Onishi as Nozomi, who just came back to Japan from Berlin
Aoi Yuki as Mizuho, who's got three cats (jealous!)
Chiaki Kobayashi as the rebellious Asakaze
The series revolves around these students as they get transported to an alternate dimension and have to use superpowers to survive. I kinda hope Mizuho's power is just "having cats."
Aside from Natsume and Eguchi, other staff members include Norifumi Kugai, who adapted Eguchi's designs for animation and Mari Fujino (Dororo) as art director. Natsume came up with the series concept.
The show's theme song, "Shonen Shojo," is by Kazunobu Mineta, who sings and plays guitar in the band Ging Nang BOYZ (they should rename themselves Ging Nang SONNY BOYZ!).
Source: ANN