Sentai Filmworks Licenses Run with the Wind Anime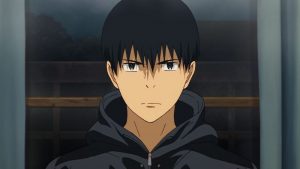 Sentai Filmworks has a new fall 2018 series on the way with the addition of the Run with the Wind anime. Based on the novel by award-winning author Shion Miura, the series—which is currently streaming on Crunchyroll—is coming to select digital outlets with a home video release to follow.
Run with the Wind has Kazuya Nomura (Ghost in the Shell: The New Movie, Black Fox) directing, with Takahiro Chiba (Occult Academy) handling character designs and Yuki Hayashi (My Hero Academia, Haikyu!!) on music. Sentai's license covers the USA, Canada, the UK, Ireland, New Zealand, Australia, and other select territories.
Synopsis:
Kakeru is a former elite runner in high school who finds himself down on his luck. After being chased for stealing food, he's saved by Haiji, a Kansei University student and a fellow runner. Having nowhere else to go, Kakeru is convinced by Haiji to move into a dormitory with eight other strangers. Before Kakeru is even settled in his new home, Haiji announces his ambitious plans to enter all ten of them into one of the most prominent university relay marathons in Japan, the Hakone Ekiden. There's just one small problem: with the exception of Haiji and Kakeru, none of the residents have ever run competitively before.