Sentai Filmworks Licenses OBSOLETE Anime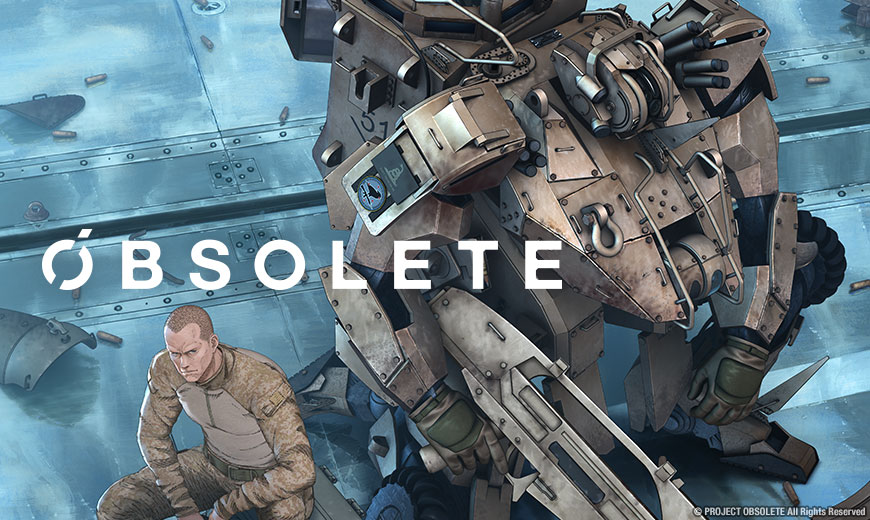 Sentai Filmworks revealed another anime license this week, this time with YouTube and Bandai Namco Arts' CG-animated OBSOLETE, which is directed by Hiroki Yamada (Kaze no Matasaburo) and Seiichi Shirato, with planning and script supervision by Gen Urobuchi (Puella Magi Madoka Magica). A home video release is currently set for sometime in the second quarter of 2022.
Masahiko Tanaka leads the cast as Bowman alongside Toshiyuki Morikawa as Miyajima, Jin Yamanoi as Loewner, Wataru Takagi as Fernando and Ryuzaburo Otomo as Zahir. Animation production is handled by BUEMON, which was established in 2014 with CG staff from Sunrise Nerima Studio, with these staff members' previous credits including the likes of Steam Boy, FREEDOM, and Short Peace.
Here's how Sentai describes the anime:
In a trade deal for Earth resources, aliens known as Peddlers barter their supremely advanced Exoframe technology — robotic mecha controlled by neural linking. But access to that extraterrestrial technology threatens to fundamentally alter human civilization, especially when it comes to the theater of war.