Cook Fruit Tarts, Pikachu Cream Puffs and More with Pokémon YouTube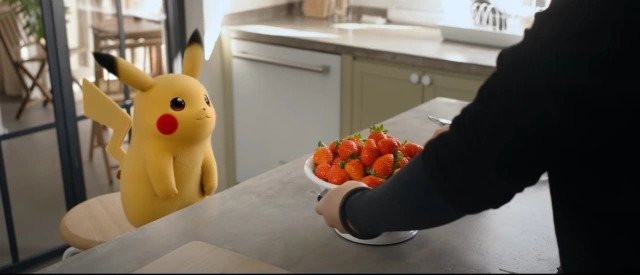 The Pokémon YouTube channel has shared three short videos called "Sweet Winter with Pokémon." They're live-action and not animated, so it's a little different, but there's still plenty of magic instead of realism. And it's okay if you don't speak Japanese, because there is no real dialogue in the videos. (There is, however, plenty of the cute vocalizations you know and love from Pokémon.) You just get to sit back and watch a man and his Pokémon companions Pikachu, Jigglypuff, Charmander, and Psyduck make delicious foods. Sometimes the foods are Pokémon-themed, and sometimes they're traditional Japanese foods.
The videos are about five or six minutes long, so they could be a way to kick back and relax (and maybe feel inspired to do some cooking yourself). In this video you can see them make fruits ame, in which they take strawberries and mandarin oranges and sweeten them more. They additionally make some shiratama dumplings to go with it. To make the dumplings, you mix water with shiratama flour. After that, they work on baked sweet potatoes and sweet chestnuts.
This video is more specific to Pokémon, and you can watch them whip up Pikachu and Jigglypuff cream puffs. (Is it weird for Pikachu and Jigglypuff to eat sugary versions of themselves?)
And in this video, Pikachu is in on the action for making fruit tarts. It's not clear yet if more videos like this will be made, meaning that even though the "Sweet Winter with Pokémon" video set is done, they could do something similar for other seasons. And there are plenty of special foods that fit with each season!
Does this inspire you to make any Pokémon themed foods? There are many fans who create their own, but here we have the official channel showing you how it's done!
Source: SoraNews24
____
Danica Davidson is the author of the bestselling Manga Art for Beginners with artist Melanie Westin. She is also the author of its upcoming sequel, Manga Art for Everyone, and the first-of-its-kind manga chalk book Chalk Art Manga, both illustrated by professional Japanese mangaka Rena Saiya. Check out her other comics and books at www.danicadavidson.com.