SCREEN mode, nano.RIPE to Perform Food Wars Season Two Theme Songs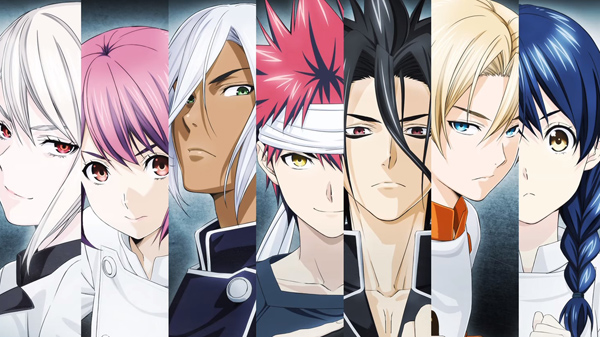 Shokugeki no Soma: The Second Plate, the highly-anticipated continuation of Food Wars!, is set to hit screens in July, and the musical groups handling the opening and ending themes have now been announced.
SCREEN mode will perform the opening, which is titled "Rough Diamonds," while nano.RIPE will perform the as-yet-untitled ending theme.
Formed in 2013, SCREEN mode is a duo made up of voice actor Yu Hayashi and sound producer Masatomo Ota. Their previous anime contributions include the opening theme for Love Stage!! as well as the second ending theme for Kuroko's Basketball season 3, in which Hayashi also played Shigehiro Ogiwara.
nano.RIPE is a four-piece band that debuted in 2008 and have contributed songs to anime like Bakuman., Non Non Biyori and Undefeated Bahamut Chronicle.
Food Wars! season one's opening themes were provided by Ultra Tower (episode 1-14) and Misokkasu (15-24), while the ending was performed by Seiko Oomori.
Source: ANN