EXCLUSIVE INTERVIEW: Yuri Lowenthal Will Livestream Sasuke Cosplay If Naruto Charity Album Sells Well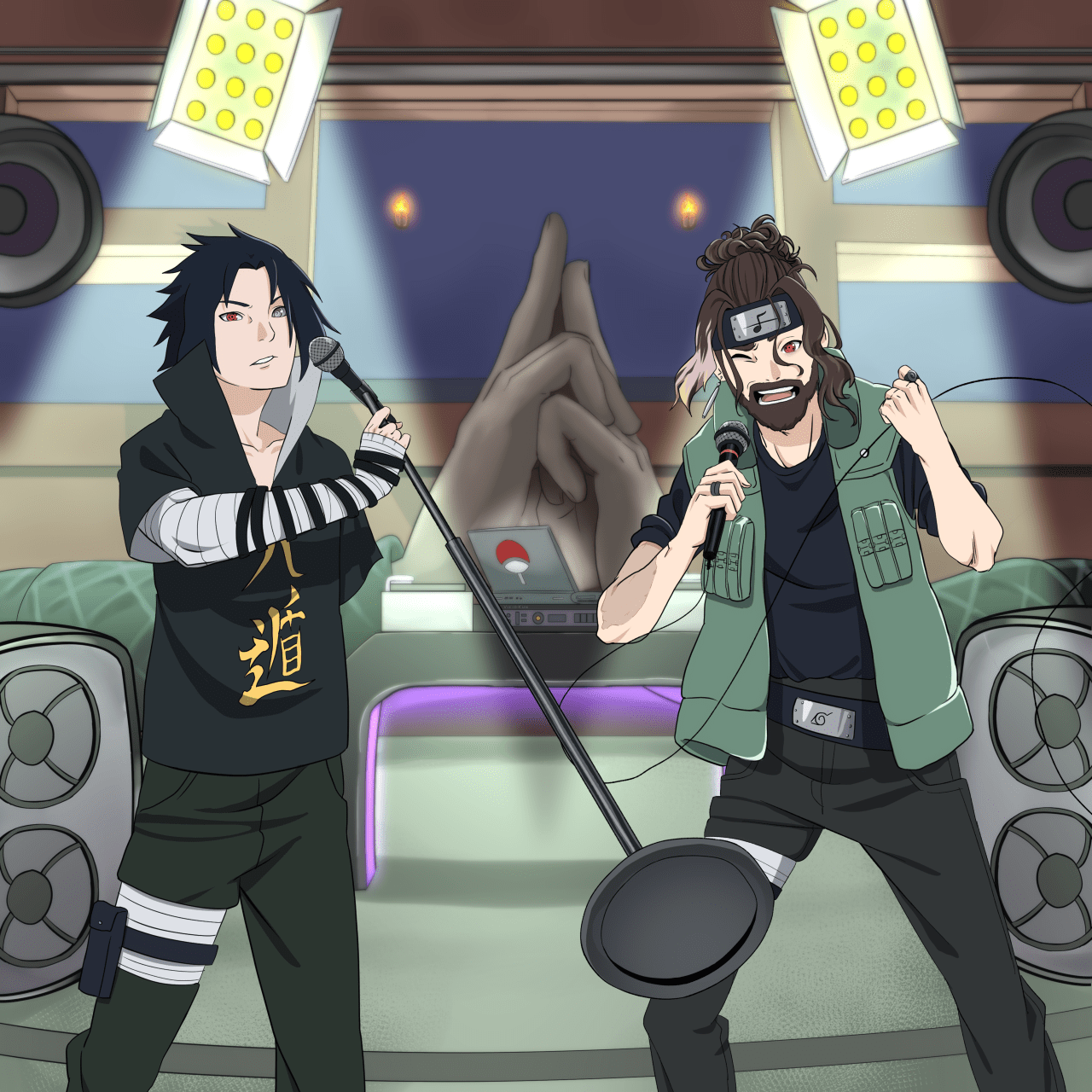 Two years ago, artist Big Lugg (Clay Dietz) reached out to voice actor Yuri Lowenthal about doing a NARUTO-themed hip hop album for charity. Lowenthal, the voice of Sasuke, was immediately intrigued, and Big Lugg asked if other cast members would also be interested.
Lowenthal joked, "I would get emails [from other Naruto actors] that said, 'Hey, this dude reached out to me and says he knows you. Is this legit?' [I said], 'I can totally vouch for that guy. You should totally do whatever that guy asks you to do.' And I give credit to the rest of the cast who probably haven't done anything like this before."
"It's great working with people I grew up watching," Big Lugg said. "I feel like this needs to be known: the voice actor community is the most wholesome, kind community I've ever run across. Everyone is super chill and super positive."
The unofficial album Fire Style drops August 19 and will be available all over, including YouTube, Apple Music, Spotify and more. You can preorder it here. Lowenthal and Big Lugg are also sharing some tracks here at Otaku USA for the first time.
In addition to having Lowenthal on the album, you'll hear the voice talents of Tara Platt, (Temari) Ben Diskin (Sai), Tom Gibis (Shikamaru), Henry Dittman (Kabuto), Cissy Jones (Kaguya), Neil Kaplan (Madara), and Brian Donovan (Rock Lee).
"I don't consider myself a trained singer," Lowenthal said about the challenge. "It's a vulnerable place for me. But [Big Lugg] worked his magic and it gave me confidence."
About some of the other actors, Lowenthal remarked, "In most cases, the actors said, 'I don't think I'm good at this, and I hope this isn't embarrassing. Then they would get [the song] back and they'd be like, 'Holy sh*t, this is so much better than I thought it was going to be.'"
"This is basically Naruto karaoke," Big Lugg said. "I would provide them with a reference track of sort and say, 'This is my best impression of your character – no offense.' And I'd say, 'Feel free to deviate from what I've recorded on the song.' And a lot of people did. A lot of people would change lyrics a little, tweak it."
Lowenthal said that Big Lugg is even more steeped in Naruto lore than he is. During the Zoom interview, Big Lugg pointed to all the manga he had on his shelves behind him. He would flip through the Naruto manga as he wrote the songs to make sure he got everything right.
From the beginning, Lowenthal and Dietz wanted the album to be for charity. In the end they settled on The NAACP Legal Defense Fund and Asian Americans Advancing Justice because they represent both the cultures of hip-hop and anime.
And Lowenthal has a unique promise if sales are good: "If we get at least 500 pre-orders or sales on the first day of release, then I will do a livestream cosplaying Sasuke. Which I've never done. I've never cosplayed Sasuke in my life. People are always like, 'You should totally do it!'"
And if the album does well, not only will Lowenthal don Sasuke's outfit, but there's talk of another album. "I hope it does well enough that the cast that wasn't included in this one steps up and says, 'I want to be on the next one!'" Lowenthal said.
____
Danica Davidson is the author of the bestselling Manga Art for Beginners with artist Melanie Westin, plus its sequel, Manga Art for Everyone, and the first-of-its-kind manga chalk book Chalk Art Manga, both illustrated by professional Japanese mangaka Rena Saiya. Check out her other comics and books at www.danicadavidson.com.