School Days Gets New Horror Event in Akihabara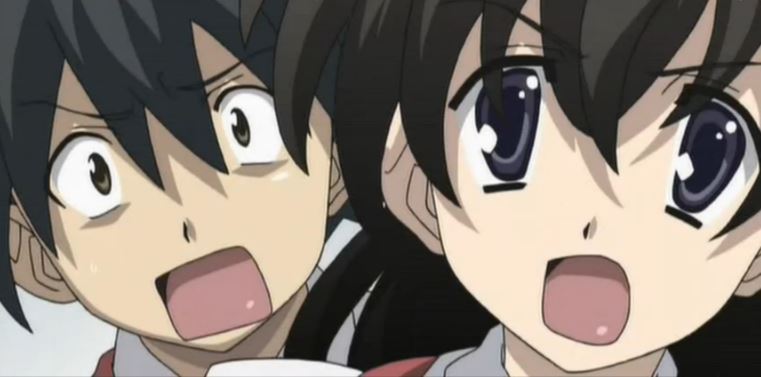 The Japanese horror entertainment company Kowagarasetai has announced a new gig teaming up with the franchise School Days. School Days started out at a harem dating video game that has received multiple adaptations in other forms, including manga and anime. But it twists the usual harem format and can be quite gruesome and violent. That's where Kowagarasetai comes in.
The event is called Makoto The Real, and in it you "become" main character Makoto Ito. It's called a "sound horror" experience. You, as Makoto, listen to voice recordings that take you through the story. The scenario is that you're out shopping for rings with Kotonoha, and the voice actors from the anime have been brought back to record lines. It will sound as if they're talking in your ear. Obviously going ring shopping is going to be much more dangerous than it normally is. We do get the teaser, "At the end, 'she' will invade the ambulance!"
The event begins December 24, and if you're thinking this might fit better with Halloween than Christmas Eve, just keep in mind that December 24 is seen as a romantic day to many in Japan. So School Days, being School Days, is twisting another romantic thing into something darker. The event will occur at the Fuji Soft Akihabara Building in Akihabara, starting at ten in the morning and going on till nine at night. The first run will be December 24-January 3, then it will be back for these dates in January: 8-10, 15-16, and 22-23. It costs 2,000 yen (about $17.40) to take part.
Crunchyroll streams the School Days anime, and gave this description:
"It was at the entrance ceremony of Sakakino High School that Makoto Ito met Kotonoha Katsura for the first time.

Kotonoha was in the class next to Makoto's, lived along the same railway line, caught the same train to school every morning reading a book. Although Makoto had a little crush on her, she was to be looked at from a distance…that was all she was.

Then, a message on Makoto's cell phone appeared:

YOUR ROMANCE WILL COME TRUE IF YOU KEEP YOUR LOVE INTEREST'S PHOTO ON YOUR CELL PHONE SCREEN FOR THREE WEEKS WITHOUT ANYONE KNOWING.

As ridiculous as Makoto thought it was, he took a shot of Kotonoha on the train and made it his wallpaper, only to be discovered by Sekai Saionji, his classmate at the next desk, right the next day.

Though the portent seemed to turn out to be of little consequence, Sekai volunteered to play matchmaker between Makoto and Kotonoha to make up for sneaking a look at his cell phone. From that day on, Makoto's ordinary life started to take a new turn…"
Source: SoraNews24
____
Danica Davidson is the author of the bestselling Manga Art for Beginners with artist Melanie Westin, and its sequel, Manga Art for Intermediates, with professional Japanese mangaka Rena Saiya. Check out her other comics and books at www.danicadavidson.com.