Japanese Fans Rank Anime and Manga's Most Shocking Endings
Believe it or not, this didn't even make the top 10.
If there's one thing more important than how an anime or manga begins, it's how it ends. That final impression that lingers after the final episode or chapter does a lot to shape how we remember a work. Did it live up to the build-up? Make a sudden twist? Betray your emotions? Or turn out even more beautiful than you could've imagined?
These questions were put forth this week to readers of anime and manga ranking site Charapedia, who put together a list of anime and manga's top 20 most shocking endings. And it looked a little like this:
20. Gintama
19. Guilty Crown
18. Shaman King
17. Jojo's Bizarre Adventure: Stone Ocean
16. Space Runaway Ideon
15. Flowers of Evil
14. Magical Warfare
13. Uta no Prince-sama: Maji Love Revolution
12. Naruto
11. Neon Genesis Evangelion
10. Angel Beats!
9. Kuroko's Basketball
8. Tokyo Ghoul
7. Love Live!
6. Death Note
And the top five…
5. Your Lie in April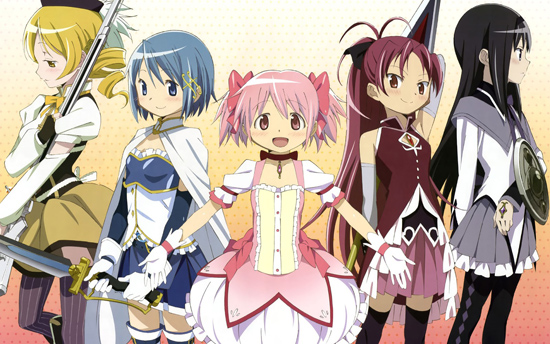 3. Anohana: The Flower We Saw That Day

2. School Days

1. Code Geass
And some reader comments:
"Magical Warfare was a dark horse, huh? lol"
"Sailor Moon was pretty shocking too."
"Is 'shocking' the right word for the end of Evangelion? More like 'what the hell?'"
"Hm, K didn't make the list? Maybe because it just aired last year."
"Blood C was pretty shocking too."
"Uh, Gintama? Isn't it still… running?"
"Well, Gintama keeps pretending like it's gonna end and then doesn't. In a way, that in itself is shocking."
"I thought Z Gundam would be in there for sure. But Ideon? Wild."
We're sure you OUSA readers will be at no loss thinking of your own most shocking endings, so get posting! Just think of your fellow readers and be careful about spoilers, okay?
Source: Charapedia