Titans Occupy Japanese City in Wall Oita Project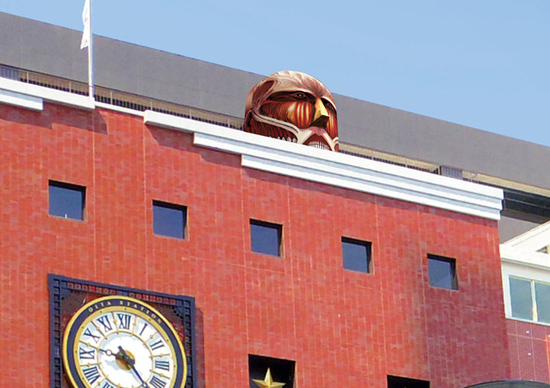 Oita, the capital city of Japan's Oita prefecture, is about to welcome some new gigantic inhabitants. Starting today, Attack on Titan's titans will begin to occupy the city in a project called the Wall Oita Photo Rally.
Life-size Titans will be set up throughout the town, including at Oita station and the zoo, providing lots of "photographic opportunities," according to anime news site Natalie.mu. We'd be wary about getting too close, though…
There are a total of 13 titan spots set up throughout town.
This is all in support of an Attack on Titan exhibition at the new Oita Prefectural Art Museum entitled Wall Oita which opens August 1 and runs through the 30th.
How would you feel about your city being occupied by Titans for a month?
Source: Natalie.mu