Attack on Titan Exhibition Report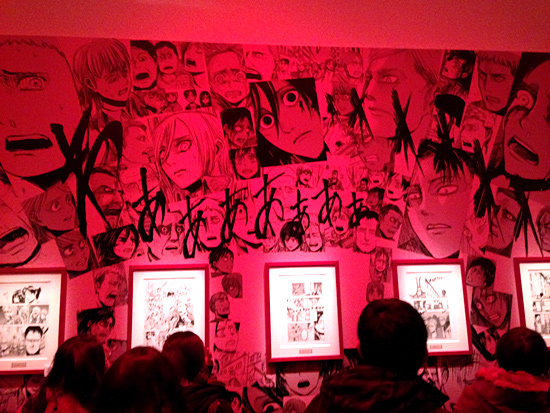 It's become clear in the last year that Attack On Titan has moved past being just a popular
subcultural manga and has transformed into a bit of a pop culture phenomenon in Japan.
At least, that's what I got from the hour-long queue I was in for the Attack On Titan
exhibition, Shingeki No Kyojinten. People of all ages braved the cold and rain as they lined
up to see just what was behind the doors of Ueno No Mori Museum.
The exhibition, which opened on November 28 (and will run until January 25, 2015) has
attracted hordes of visitors in its first month, with lines wrapping around the paths of Ueno
Park in Tokyo where Ueno No Mori Museum is located. The promoters were most likely
expecting the large crowds, dividing the visiting hours of each day into 5 blocks, asking
visitors to pick the date and time of their visit beforehand. Anyone interested in catching a
glimpse of the exhibition is advised to go earlier than their scheduled appointment,
especially on weekends, due to people lining up before their respective time blocks (each
block is an hour and a half).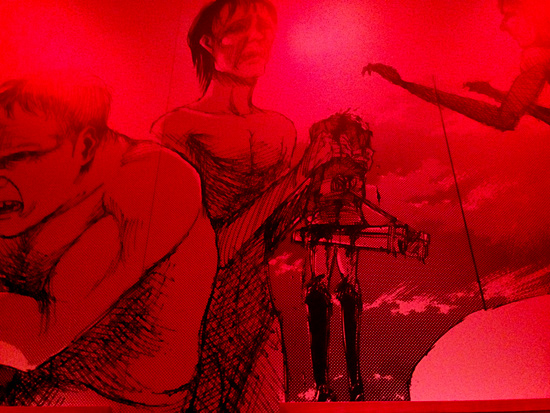 Upon entering the museum, visitors are taken into a room set up as a mock shelter, with a
video screen covering an entire wall. An intro video featuring a voiceover by a character
named Lisa begins and sets the tone; the audience is hiding from a group of titans closing
in. Lisa tells everyone to stay still and be quiet as several titans come close by, but of
course, they find the shelter. Lisa screams at the audience to run as she is devoured, a
scene which will be familiar to anyone who has seen the manga or anime.
Much of the exhibition is centered around the original sketches of manga artist Hajime
Isayama, the creator of Attack On Titan. The first room of the exhibition showcases several
of his influences, including the mixed martial arts of Ultimate Fighting Championship, "Man
Eating Mona Lisa," a story from manga series Hell Teacher Nube, Ryoji Minagawa's
manga ARMS, and visual novel and adult game series Muv-Luv. The panels emphasize
Attack On Titan's subcultural roots, displaying the pastiche of influences Isayama has
culled much of his story from.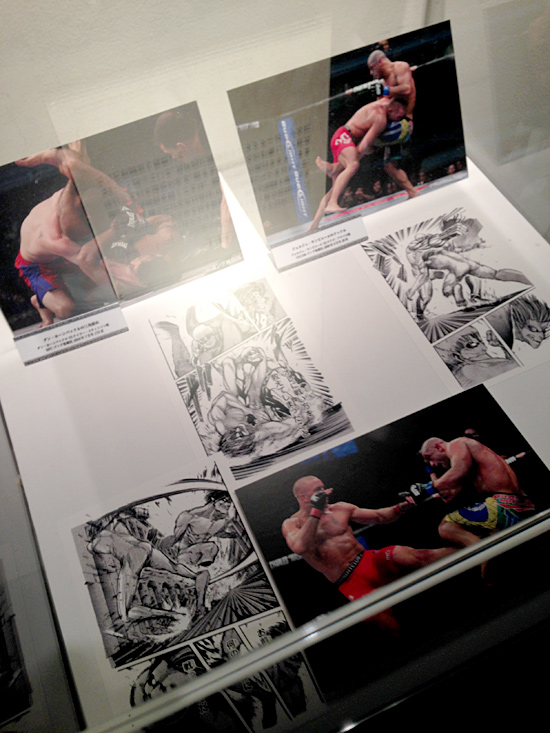 Other pieces from Isayama's adolescence are also showcased, such as clay figurines he
handmade while he was a student, as well as his first drawings of what would eventually
become Attack On Titan. The pieces remind us that the manga is Isayama's first and only
serial work thus far, making the success of the franchise all the more impressive.
Apart from Isayama's original artwork, the exhibition also includes real-life recreations of
some of the props from the manga, such as the key to Eren's basement, Mikasa's scarf,
and Levi's sword. There is even a replica of the Three Dimensional Maneuver Gear worn
by the characters in the series.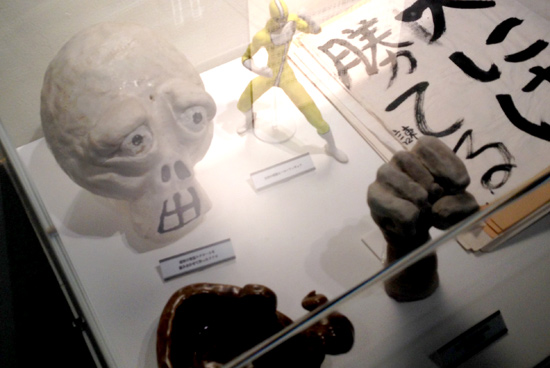 There is also a glimpse of a new character, one who apparently holds all the answers (a
bearded man wearing round spectacles who can only be described as looking like John
Lennon circa 1970). Other treats include Attack On Titan-inspired artwork done by other
artists, including Ito Ogure of Air Gear fame and Hiroaki Samura, who wrote Blade of the
Immortal. The final room of the exhibition features, of course, a "life-size" version of the
enormous titan from the first episode visitors can pose and take pictures with.
Visitors are reminded on their way out about the Attack On Titan live action film coming out
in 2015 by a series of character posters lined up against the wall in front of the gift shop.
It's interesting to see how something influenced by Hell Teacher Nube and Muv-Luv will
now become a motion picture starring the likes of Haruma Miura, Kiko Mizuhara and
Satomi Ishihara, some of the most prominent faces of current Japanese mainstream
popular culture. It's a chance to reflect on how fast and how popular the series has actually
become, and suggests a sub-narrative of the exhibition of how one of the forerunners of
"subculture" manga with humble and ambitious beginnings has now unexpectedly become
the one of the biggest hits in anime since perhaps Evangelion.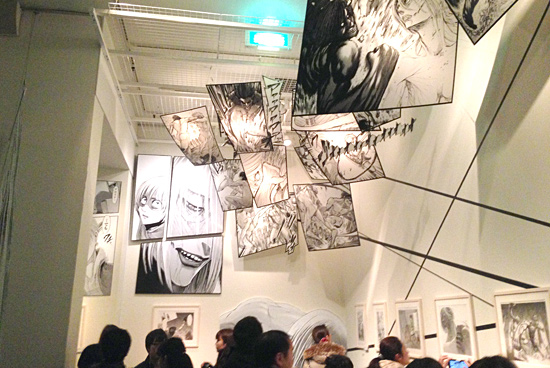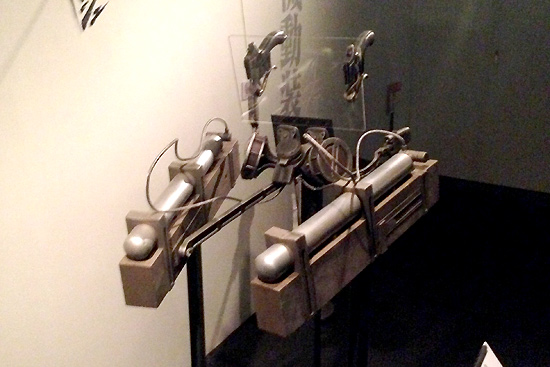 ---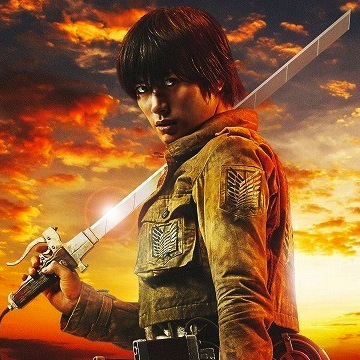 Related Stories:

– First Live-Action Attack on Titan Footage Shown
– Attack on Titan Part 1: Crimson Bow and Arrow Film Review
– AOT OVA "A Choice with No Regrets Part 1" [Review]
– Live-action Attack on Titan Visuals Revealed
– Attack on Titan: Before the Fall Review