Sailor Moon Hits the Ice with Champion Figure Skater Evgenia Medvedeva
It's Sailor Moon… on ICE! That's the gist of the upcoming Pretty Guardian Sailor Moon: Prism on Ice performance, which is the first ice show based on Naoko Takeuchi's beloved series. A press conference was held in Japan this week, bringing with it the announcement that Evgenia Medvedeva—the 20-year-old Russian two-time Olympic silver medalist figure skater—has been cast in the lead as Usagi Tsukino/Sailor Moon.
Medvedeva will hit the ice along with other famous figure skaters when the show kicks off at Kanagawa Prefecture's KOSE Shin Yokoyama Skate Center from June 5-7. The skaters will handle the skating, while the voices will be provided by the original cast of the Sailor Moon Crystal anime.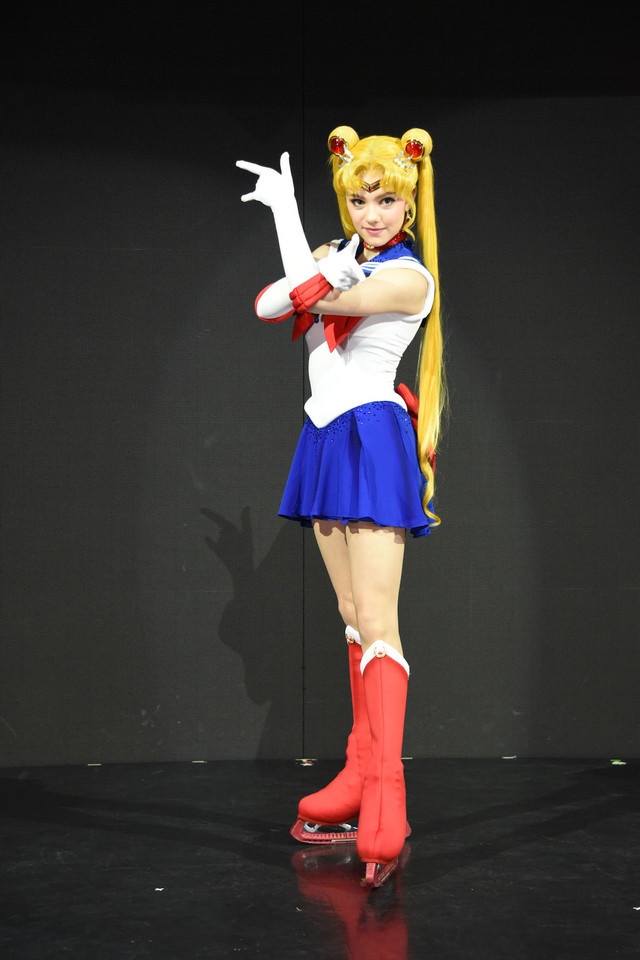 Here's the full lineup of live performers:
Sailor Moon/Usagi Tsukino: Evgenia Medvedeva (two-time Olympic silver medalist)
Sailor Mercury/Ami Mizuno: Satoko Miyahara (four-time champion of Japanese national champion)
Sailor Mars/Rei Hino: Mirai Nagasu (bronze medalist at the 2018 Winter Olympics)
Sailor Jupiter/Makoto Kino: Alissa Czisny (two-time U.S. national champion)
Sailor Venus/Manako Aino: Becky Bereswill (Junior Grand Prix Final champion in 2008)
Tuxedo Mask/Mamoru Chiba: Andrew Poje (two-time Grand Prix Final champion)
The voice cast includes:
Sailor Moon/Usagi Tsukino: Kotono Mitsuishi
Sailor Mercury/Ami Mizuno: Hisako Kanemoto
Sailor Mars/Rei Hino: Rina Sato
Sailor Jupiter/Makoto Kino: Ami Koshimizu
Sailor Venus/Manako Aino: Shizuka Ito
Source: Official website via Comic Natalie, Crunchyroll