Penguindrum Anime Film Teaser Reveals Opening Date and More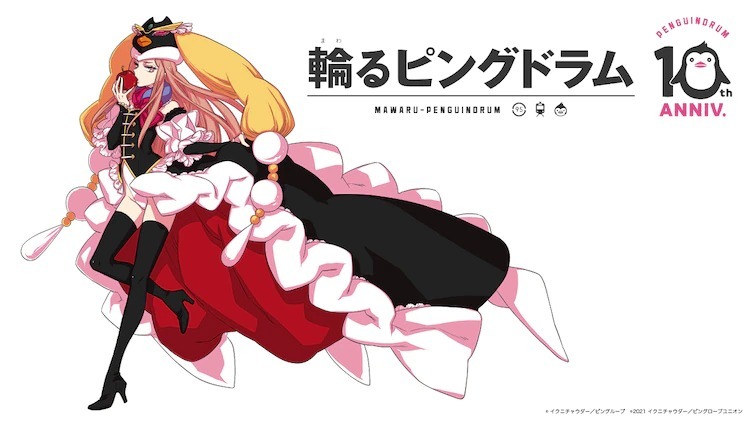 Kunihiko Ikuhara's Mawaru Penguindrum anime has a compilation film on the way, and the official 10th anniversary account shared the first teaser trailer and a new key visual for the project. In addition to revealing an April 29, 2022 opening, the teaser announced a title of Kimi no Ressha wa Seizon Senryuaku (Your Train is the Survival Strategy), as well as more staff members and a returning cast.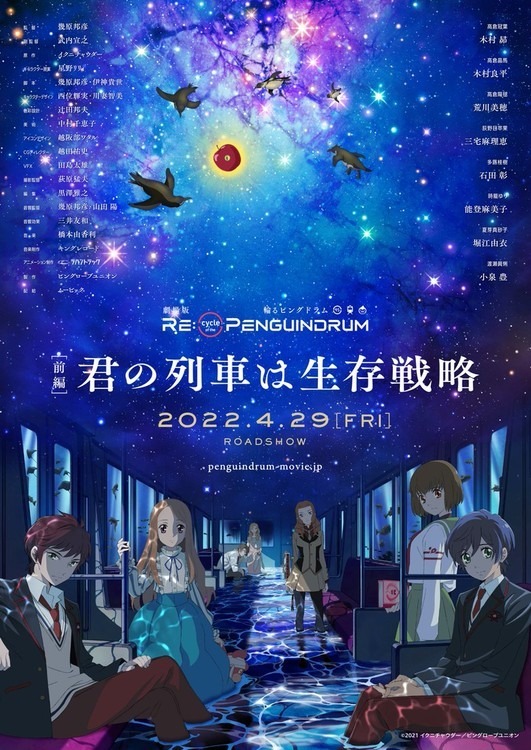 Returning staff members include writer Takayo Ikami, character designer Terumi Nishii, composer Yukari Hashimoto, art director Chieko Nakamura, icon designer Wataru Osakabe, sound director Yo Yamada, and sound effects artist Tomokazu Mitsui.
Kunihiko Ikuhara is directing the project, which features a re-edit of all 24 episodes of the TV anime with some new characters and sequences.
The main cast members are also returning, including Subaru Kimura as Kanba Takakura, Ryohei Kimura as Shoma Takakura, Miho Arakawa as Himari Takakura, and Marie Miyake as Ringo Oginome, among others.
Here's how Sentai Filmworks describes the original Penguindrum anime:
Once you make a decision, does the universe conspire to make it happen? Is destiny a matter of chance, a matter of choice or the complex outcome of thousands of warring strands of fate? All twins Kanba and Shoma know is that when their terminally ill sister Himari collapses at the aquarium, her death is somehow temporarily reversed by the penguin hat that she had asked for. It's a provisional resurrection, however, and it comes at a price: to keep Himari alive they need to find the mysterious Penguin Drum. In order to do that, they must first find the links to a complex interlocking chain of riddles that has wrapped around their entire existence, and unravel the knots that tie them to mystifying diary and a baffling string of strangers and semi-acquaintances who all have their own secrets, agendas and "survival strategies." And in order for Himari to live, someone else's chosen destiny will have to change. It's a story of love, fate, life, death… and Penguins: PENGUINDRUM!