Overseas Anime Tourism is Returning to Japan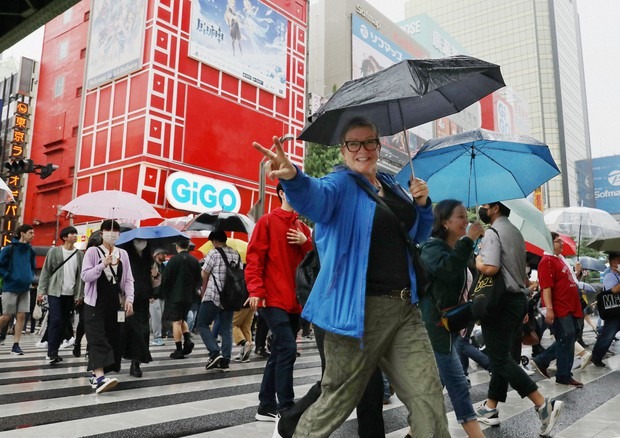 It's no secret that as a country Japan is very interested in bringing in foreign tourists, though that endeavor obviously took a hit from COVID-19. However, an article at the Japanese paper The Mainichi notes that tourism is beginning to rise again, including in the otaku-filled streets of Akihabara in Tokyo. According to the article, a lot of the tourists in Akihabara for Golden Week were there to buy anime items or electronics.
To get a feel of the situation, they interviewed multiple people in the area, both workers and tourists. Li Jing, a 26-year-old tourist from China, wanted to buy stuff in Japan related to anime. "I was finally able to buy something I've always wanted," she declared happily.
A worker in a maid café who wasn't named said she noticed more tourists talking with her since the start of 2023. "They [the tourists] often ask me to take a picture with them, which makes me very excited," she explained.
An unnamed owner of a ramen shop commented, "Compared to last year, I think we have three times as many customers. It's been a long time since we've been this busy, but I hope for even more (customers) when the coronavirus pandemic ends. We're also planning to prepare a new dish."
While all of this sounds promising for Japan's tourism, that doesn't mean that everything is back to where it was before COVID. The Japan National Tourism Organization said that Japan received about 1.81 million foreign visitors in March 2023, but that's only 65.8% of the amount of foreign visitors they got in March 2019, before COVID struck.
An office worker visiting from South Korea remarked, "I was worried about the coronavirus, but I came to Japan out of my love for anime. The Kinkaku-ji temple was very beautiful and very Japanese, and I was very impressed."
Source: The Mainichi
Image: Mainichi/Kenji Ikai
____
Danica Davidson is the author of the bestselling Manga Art for Beginners with artist Melanie Westin, plus its sequel, Manga Art for Everyone, and the first-of-its-kind manga chalk book Chalk Art Manga, both illustrated by professional Japanese mangaka Rena Saiya. Check out her other comics and books at www.danicadavidson.com.