Osamu Tezuka Is Joining a New Hall of Fame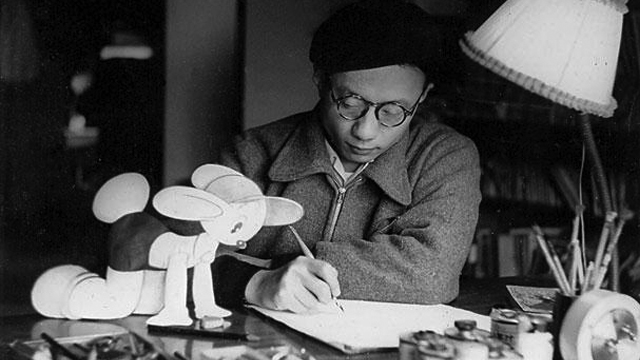 It was surely only a matter of time, but god of manga Osamu Tezuka is being conducted into the Harvey Awards graphic novel Hall of Fame.
Macoto Tezuka, Representative Director of the Osamu Tezuka Cultural Foundation, gave a lengthy statement.
"We the family of Osamu Tezuka are extremely honored that he is being inducted into the Hall of Fame of America's esteemed Harvey Awards," Tezuka remarked. "Osamu Tezuka is called the father of Japanese comics because his works influenced many subsequent artists and established the core of contemporary manga."
Macoto Tezuka then turned to how Osamu Tezuka was influenced by American culture. "It's undeniable, however, that American comics and cartoons had influenced Tezuka himself. Having soaked up the cultures of Hollywood and of Europe, he brought their elements to life in Japanese comics. As a result, our nation's boys and girls detected a universal sensibility and store of imagery in his works and held a special regard for them. Tezuka, who revered Walt Disney and American pop culture, would have been truly happy to be awarded this recognition. We thank you from the bottom of our hearts."
What's your favorite work by Osamu Tezuka?
Source: Polygon
____
Danica Davidson is the author of the bestselling Manga Art for Beginners with artist Melanie Westin, and its sequel, Manga Art for Intermediates, with professional Japanese mangaka Rena Saiya. Check out her other comics and books at www.danicadavidson.com.