Here Are the 5 Manga Nominated for the 2023 Harvey Awards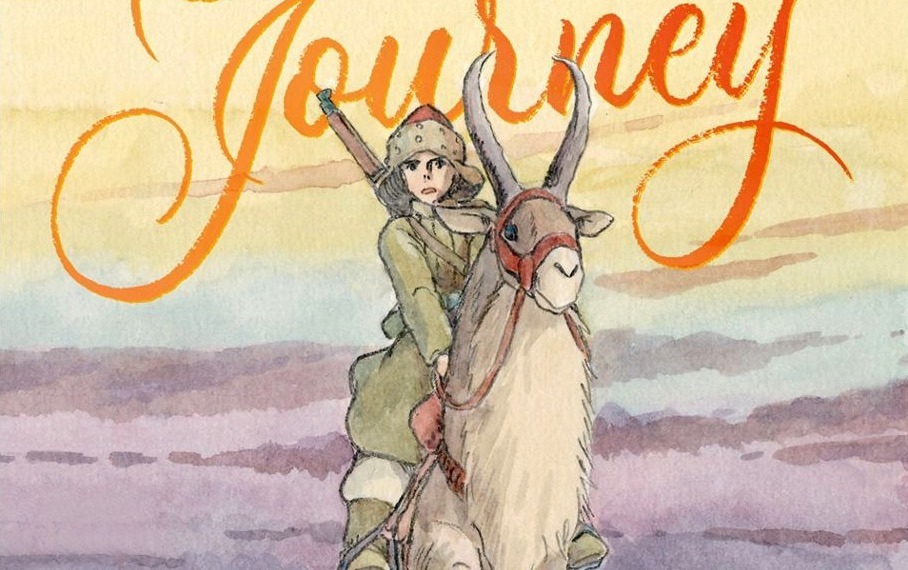 The nominees for the upcoming 2023 Harvey Awards have been revealed! The winners will be disclosed at New York Comic Con, and in the meantime let's take a look at which manga received nominations.
There are five titles competing in the Best Manga Category, and two of them are from the same creator: Cat + Gamer by Wataru Nadatani; Chainsaw Man by Tatsuki Fujimoto; Goodbye, Eri by Tatsuki Fujimoto, Shuna's Journey by Hayao Miyazaki, and SPY x FAMILY by Tatsuya Endo.
Dark Horse publishes Cat + Gamer and gave this description for the first volume:
Riko, a twenty-nine-year-old office worker with an obsession for video games, finds her quiet life upended when she takes in a stray cat! Her coworkers can't quite figure her out–she never talks about her personal life, she never works overtime, and she never joins them for happy hour. Is she antisocial? Nope, she's rushing home to play video games! One day, a stray cat is found in the office parking lot, and before Riko knows it, the cat has moved in with her! Having no experience with pets, Riko uses lessons drawn from video games to guide her in cat care, while her cute companion tries to understand her behavior through a cat's worldview.
VIZ Media publishes Chainsaw Man and gave this description for the first volume:
Denji's a poor young man who'll do anything for money, even hunting down devils with his pet devil Pochita. He's a simple man with simple dreams, drowning under a mountain of debt. But his sad life gets turned upside down one day when he's betrayed by someone he trusts. Now with the power of a devil inside him, Denji's become a whole new man—Chainsaw Man!
VIZ Media publishes Goodbye, Eri and gave this description for it:
From the mad genius behind Chainsaw Man and Look Back comes a new story about coping with loss.

Yuta's moviemaking career started with a request from his mother to record her final moments. After her death, Yuta meets a mysterious girl named Eri, who takes his life in new directions. The two begin creating a movie together, but Eri is harboring an explosive secret.
First Second Books publishes Shuna's Journey and gave this description for it:
From legendary animator Hayao Miyazaki comes Shuna's Journey, a new manga classic about a prince on a quest for a golden grain that would save his land, never before published in English!

Shuna, the prince of a poor land, watches in despair as his people work themselves to death harvesting the little grain that grows there. And so, when a traveler presents him with a sample of seeds from a mysterious western land, he sets out to find the source of the golden grain, dreaming of a better life for his subjects.

It is not long before he meets a proud girl named Thea. After freeing her from captivity, he is pursued by her enemies, and while Thea escapes north, Shuna continues toward the west, finally reaching the Land of the God-Folk.

Will Shuna ever see Thea again? And will he make it back home from his quest for the golden grain?
VIZ Media publishes SPY x FAMILY and gave this description for its first volume:
Not one to depend on others, Twilight has his work cut out for him procuring both a wife and a child for his mission to infiltrate an elite private school. What he doesn't know is that the wife he's chosen is an assassin and the child he's adopted is a telepath!
Source: ICv2
____
Danica Davidson is the author of the bestselling Manga Art for Beginners with artist Melanie Westin, plus its sequel, Manga Art for Everyone, and the first-of-its-kind manga chalk book Chalk Art Manga, both illustrated by professional Japanese mangaka Rena Saiya. Check out her other comics and books at www.danicadavidson.com.