Original Cast Returns for Digimon tri.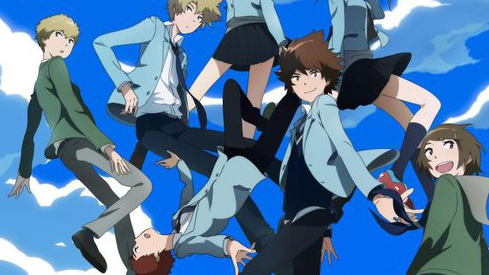 Some nice news for those looking forward to the upcoming Digimon Adventure tri., the sequel to the original 1999 Digimon series: all eight of the original main cast members will be returning to reprise their roles.
The cast list looks like this:
Chika Sakamoto as Agumon
Mayumi Yamaguchi as Gabumon
Katori Shigematsu as Piyomon
Junko Takeuchi as Gomamon
Kinoko Yamada as Palmon
Miwa Matsumoto as Patamon
Takahiro Sakurai as Tentomon
Yuka Tokumitsu as Tailmon
It initially looked like Palmon's original voice actress, Shihomi Mizowaki, had been replaced, but Kinoko Yamada is apparently her alternate stage name.
Digimon Adventure tri. will feature character designs from Atsuya Uki, director of Cencoroll. Yuuko Kakihara, (Heaven's Lost Property) will be the series script supervisor, and Keitaro Motonaga (Persona 3 The Movie 3) will direct.
The seventh Digimon anime series and the 15th anniversary project, tri. will premiere in April.
Source: ANN
---
Related Stories:

– Digimon Adventure tri. Anime Gets New Visual, Details
– New Digimon Anime Details Revealed
– Digimon Adventure Sequel Coming in Spring 2015
– Your Favorite Anime is Secretly Horrifying: Digimon
– Digimon Season 2 Hits DVD on March 26