Onimusha Composer Revealed as Fraud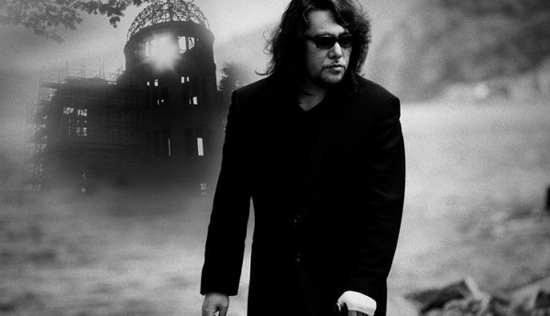 Good news for lovers of fraud, lies, and gross misrepresentation on a colossal scale: Japanese composer Mamoru Samuragouchi, known for writing the soundtracks to Capcom's Onimusha and Resident Evil video game series, as well as a number of film soundtracks, has been revealed to be a fraud who didn't write his own music and faked deafness to enhance his persona as "Japan's Beethoven."
What cracked me up and/or sent shivers down my spine upon hearing the news was seeing this Time Magazine story from 2001, my first encounter with Samuragouchi's name, still near the top of Google search results.
Maybe it was the close proximity to 9/11, but something about the story of this musical genius, a modern-day Beethoven who had worked part-time as a video-store clerk before breaking into the world of film and video game music despite his deafness, stuck with me.
Well, whatever. It was all a lie. Samuragouchi publicly confessed last Wednesday that he had been paying someone else to compose his music for him since 1996.
"Rising Sun," theme song for Capcom's 2001 video game Onimusha employing the use of a 200-piece orchestra? Not his song. "Symphony No. 1 Hiroshima," which sold over 180,000 copies and was included on a CD released to raise relief money in the wake of the earthquake and tsunami in Japan three years ago? Also not his song.
So who did compose them? Turns out the ghostwriter was one Takashi Niigaki, a part-time lecturer at a music school in Tokyo, who revealed he had written more than 20 songs for Samuragouchi since 1996 to the tune of about $70,000.
Evidently, the news that Japanese figure skater Daisuke Takahashi would be performing at the Sochi Winter Olympics to one of the songs Samuragouchi "wrote" was too much. The truth had to come out.
According to Niigaki, Samuragouchi can barely play the piano, and is incapable of writing sheet music. Even crazier, though, is the news that Samuragouchi was likely never deaf at all, regularly having conversations with Niigaki about the pieces he was working on, and even faking the use of a cane to bolster his image as a tormented genius.
That torment — once imaginary, now real — is only going to get worse from here on out. Samuragouchi has already had his Citizen's award revoked by the Mayor of Hiroshima (originally awarded after the success of "Symphony No. 1 Hiroshima"), and plans to use some of his songs at 3/11 memorial events have been cancelled.
Source: Mainichi Shinbun