One-Punch Man's Suiryu Cast for Hotly Anticipated Return
The anticipated return of the One-Punch Man anime adaptation is bringing some new characters along for the ride, and the official website updated to introduce another. Season 2 has Masaya Matsuzake getting in on the action as Suiryū, the powerful four-time Super Fight Tournament champion.
The anime's opening theme song performers have also been revealed. JAM Project will kick off each episode with the "Seijaku no Apostle" ("Quiet Apostle") OP, the CD single for which goes on sale in Japan on April 24.
Here's the design for Suiryū: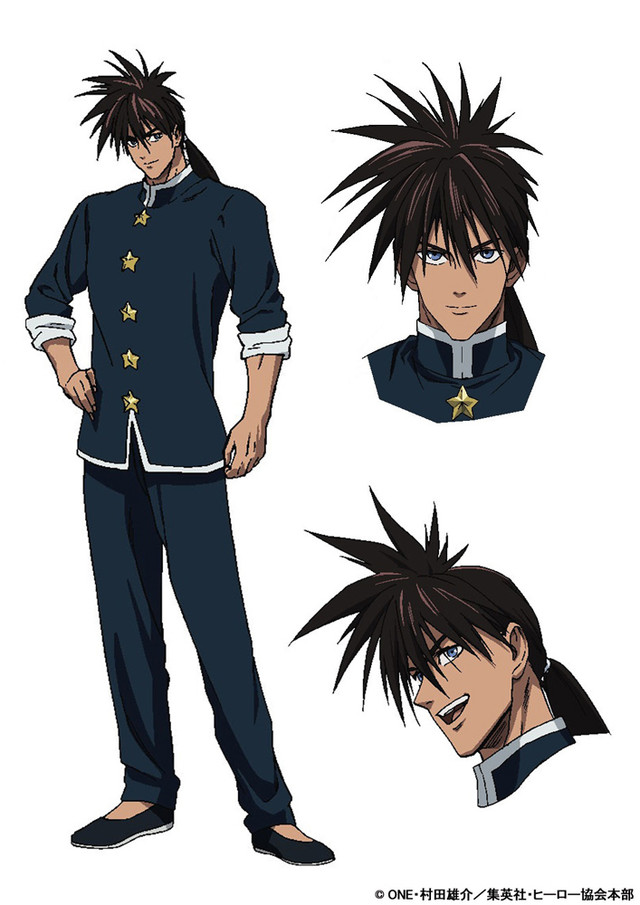 One-Punch Man season 2 premieres this April. Animation studio J.C. Staff takes over production this time, with Chikara Sakurai directing. Here's the rest of the cast:
Genos: Kaito Ishikawa
Speed-o'-Sound Sonic: Yuki Kaji
Terrible Tornado: Aoi Yuki
Silverfang: Kazuhiro Yamaji
Atomic Samurai: Kenjiro Tsuda
Child Emperor: Minami Takayama
Metal Knight: Tessyo Genda
King: Hiroki Yasumoto
Zombieman: Takahiro Sakurai
Drive Knight: Yoji Ueda
Pig God: Daisuke Namikawa
Superalloy Blackluster: Satoshi Hino
Watchdog Man: Yuji Ueda
Flashy Flash: Kohsuke Toriumi
Tank-top Master: Katsuyuki Konishi
Metal Bat: Wataru Hatano
Puri-puri Prisoner: Masaya Onosaka
Handsome Kamen Amai Mask: Mamoru Miyano
Hellish Blizzard: Saori Hayami
Mumen Rider: Yuichi Nakamura
Garo: Hikaru Midorikawa
Via Comic Natalie