No Guns Life Gets October Premiere, Cast, Opening Theme Artist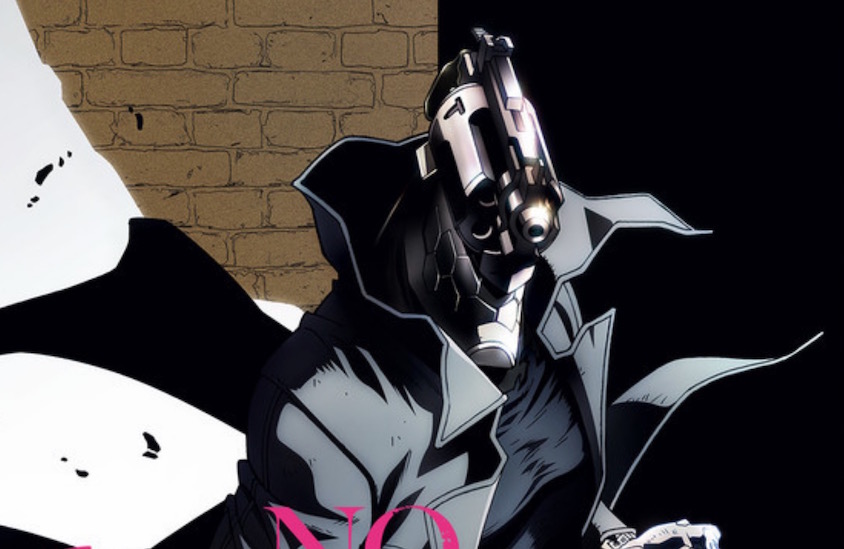 No Guns Life, the hardboiled thriller about a dude with a giant gun for a head, will fire onto screens this October, it's been announced.
Also announced: the cast for the series. Juzo Inui will be played by Junichi Suwabe, while Mary Steinberg and Tetsuro Arahabaki will be played by Manami Numakura and Daiki Yamashita, respectively.
Rounding out the announcements is the news that the opening theme, "Motor City," will be performed by Kenichi Asai. Rock'n'roll veteran Asai is probably best known in the anime world for his Bleach ending theme "Mad Surfer."
No Guns life is directed by Naoyuki Itou (Overlord) at Madhouse with Yuki Sugawara (Overlord) on scripts and Masanori Shino (Black Lagoon) on character designs. It's the story of Juzo Inui, a man who waves up with no memory of his former life and a gun for a face. Here's how Viz Media describes the manga:
"After the war, cyborg soldiers known as the Extended were discharged. Juzo Inui is one of them, a man whose body was transformed, his head replaced with a giant gun! With no memory of his previous life—or who replaced his head and why—Inui now scratches out a living in the dark streets of the city as a Resolver, taking on cases involving the Extended."
Source: Moetron