New Godzilla Teaser Shakes Its Way Through Tokyo
Here it is: the first glimpse at 2016's Shin Godzilla, co-directed by Evangelion creator Hideaki Anno and live-action Attack on Titan mastermind Shinji Higuchi.
And apparently, neither man has ever heard of a tripod.
We kid. But if this short teaser is any indication of the style of the actual film, Shin Godzilla will definitely join the ranks of monster movies like Cloverfield, where the chaos of a monster attack is seen from the chaotic point of view of the attackees.
On the other hand, this may be a piece of video specifically made to tease us, and might not even show up in the actual film. These things have been known to happen.
Shin Godzilla will be released July 29, 2016 and as huge fans of the big G, we will keep you updated until then.
Source: Kotaku
---
Related Stories:

Evangelion Bullet Train Goes Into Service
From Hakata to Osaka at the speed of Neon
Last month, we shared some concept art of the upcoming Evangelion bullet train, which was set to take passengers from Fukuoka to Osaka and back in purple…

[Review] Attack on Titan Live-Action Part 2
Film concludes Shinji Higuchi's adaptation of Attack on Titan
When we last left our heroes at the end of the first Attack on Titan live-action film, Eren had discovered his unique transformational ability and was in the…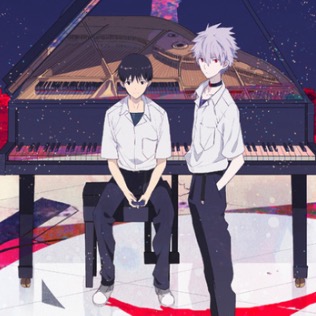 Evangelion 3.33 Release Date Set
FUNimation lines up a concrete launch
Earlier this month we posted about FUNimation's tentative hopes to release Evangelion 3.33: You Can (Not) Redo on home video early next year…