New Fairy Tail Anime Film Announced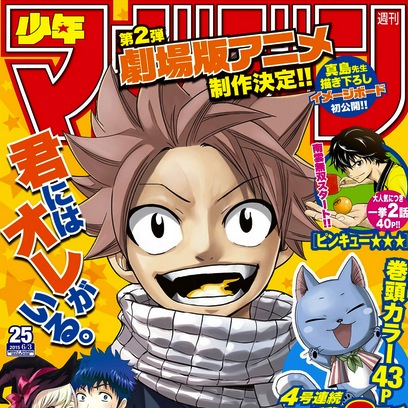 There's another Fairy Tail anime film on the way according to this year's 25th issue of Weekly Shonen Magazine. The issue hits Japan on Wednesday, May 20, with the announcement that the second Fairy Tail movie has been green-lit, as well as an imageboard that series creator Hiro Mashima illustrated for the project. 
The next Weekly Shonen Magazine will also feature two chapters of Fairy Tail, teasing "the series' biggest shocker ever! A development you absolutely can't miss!!"
The first Fairy Tail anime film, Fairy Tail the Movie: Phoenix Priestess, premiered in Japan in 2012 and hit home video in North America the following year.