Mushoku Tensei: Jobless Reincarnation Launches Eris Spinoff Manga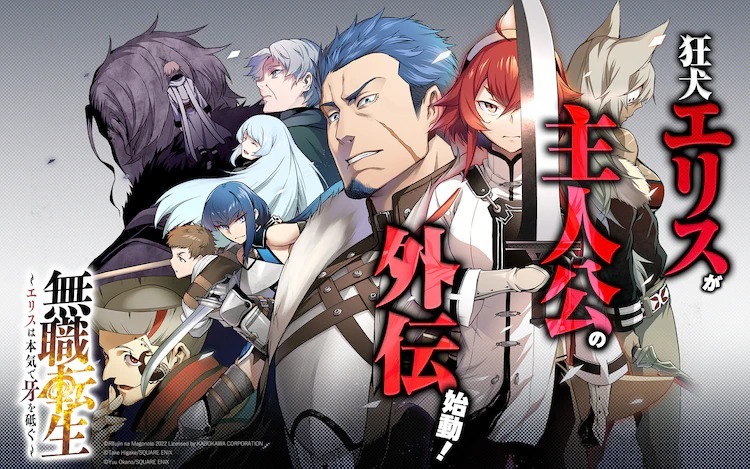 A new spinoff is here for Rifujin na Magonote's hit light novel series Mushoku Tensei: Jobless Reincarnation. Take Higake launched the Mushoku Tensei ~Eris wa Honki de Kiba o Togu~ manga—AKA Jobless Reincarnation ~Eris Gets Serious About Sharpening Her Fangs~—which as you might have guessed from the title is centered on Eris.
The events of the spinoff manga take place after the end of the anime's second part as Eris travels, and the manga is currently available on Square Enix's Gangan Online website in Japan.
A second season was recently announced for the Mushoku Tensei TV anime adaptation, which is available to stream on Crunchyroll. Seven Seas Entertainment licensed the original light novel series, Yuka Fujikawa's manga adaptation and Shoko Iwami's Roxy Gets Serious spinoff manga.
Synopsis:
When a 34-year-old underachiever gets run over by a bus, his story doesn't end there. Reincarnated in a new world as an infant, Rudy will seize every opportunity to live the life he's always wanted. Armed with new friends, some freshly acquired magical abilities, and the courage to do the things he's always dreamed of, he's embarking on an epic adventure—with all of his past experience intact!