Bonus Mushoku Tensei: Jobless Reincarnation Episode Announced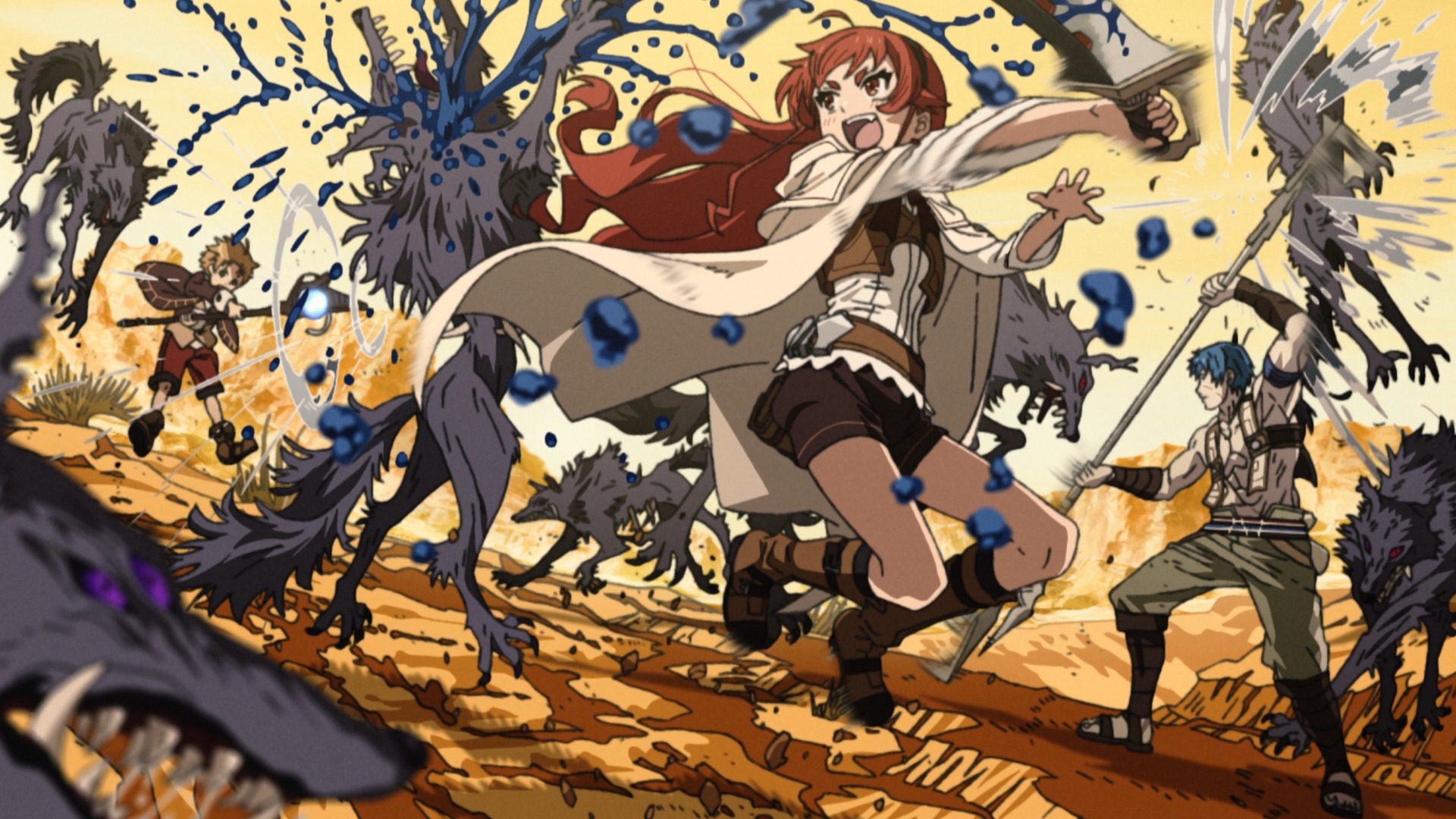 A couple fresh announcements were made for the Mushoku Tensei: Jobless Reincarnation anime, which adapts the light novel series by Rifujin na Magonote. One of them concerns a bonus that's on the way with the fourth Blu-ray collection, which will include a special extra episode of the series when it hits stores in Japan on March 16, 2022. The bonus episode will follow Eris as she heads out to slay some goblins.
The second piece of news comes in the form of a new key visual for the currently airing second part of the adaptation.
Funimation streams the Mushoku Tensei: Jobless Reincarnation anime as it airs and describes it like so:
The story follows a 34-year-old man who is killed after trying to save someone from getting hit by a car. He soon finds himself reincarnated in a magical world as Rudeus Greyrat, except that he gets his whole life reset, starting as a baby. With all of his knowledge from his previous life, and a new heaping helping of magical ability, Rudeus quickly becomes a formidable warrior ready for adventure. Oh, and he's still a total pervert.
Via Crunchyroll