Mushoku Tensei Anime's Return Delayed from July to October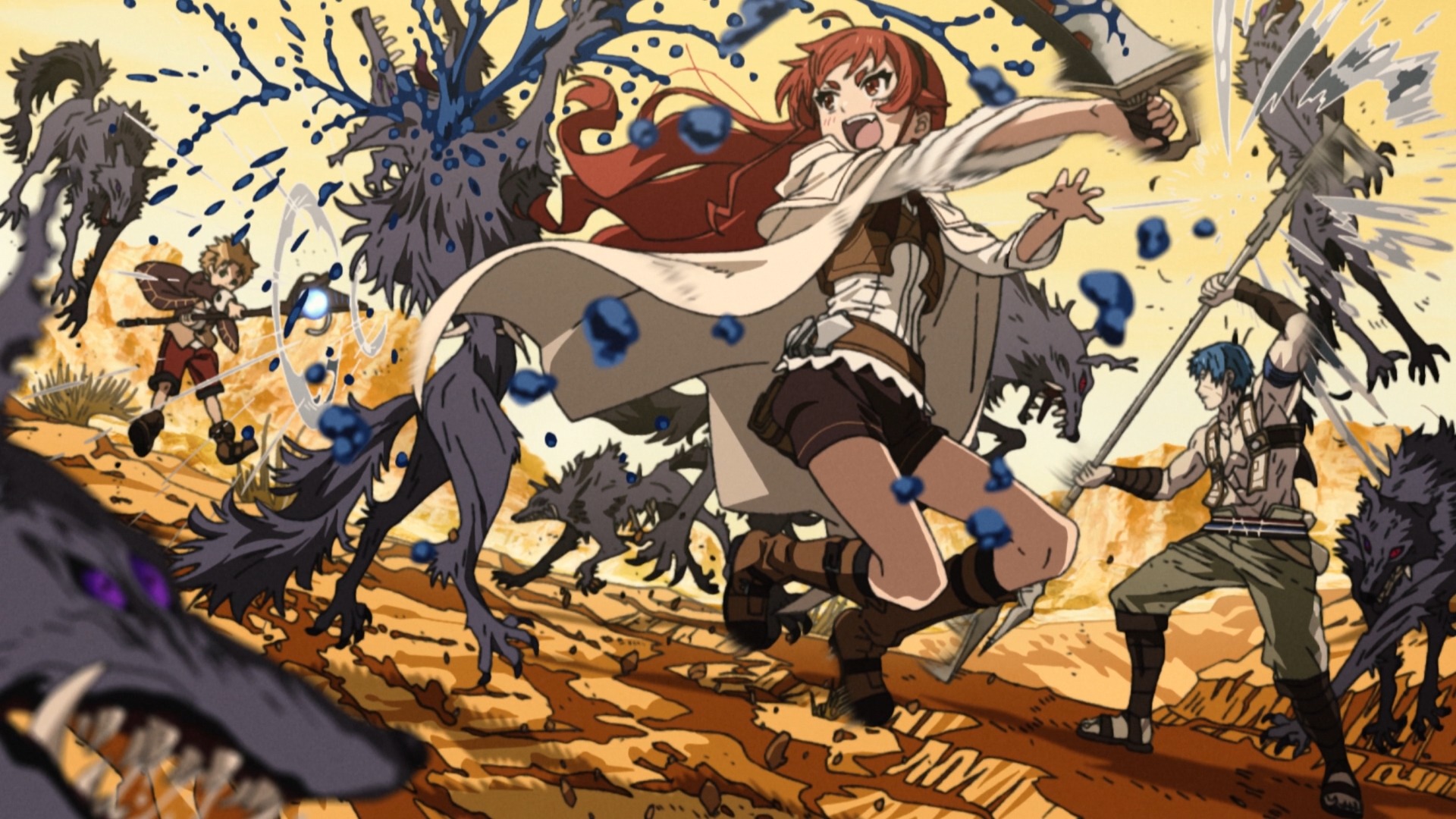 The Mushoku Tensei: Jobless Reincarnation anime—which adapts the light novel series of the same name by Rifujin na Magonote—was originally set to return this July, but those plans have changed. According to an update on the official website, the second cours of the adaptation will now premiere in October.
The announcement cites "various circumstances" for the delay, so they're being pretty vague about it. But hey, on the bright side, we have a new visual to go along with it.
There's also been a delay for the Mushoku Tensei anime's third and fourth Blu-rays. The first has been pushed from October 20 to January 19, 2022 in Japan, and the second has been pushed from December 22 to March 16, 2022.
Funimation streamed the first cours as it aired and describes it like so:
The story follows a 34-year-old man who is killed after trying to save someone from getting hit by a car. He soon finds himself reincarnated in a magical world as Rudeus Greyrat, except that he gets his whole life reset, starting as a baby.
With all of his knowledge from his previous life, and a new heaping helping of magical ability, Rudeus quickly becomes a formidable warrior ready for adventure. Oh, and he's still a total pervert.