Mr. Osomatsu Key Visual Hits the Beach to Hype Season 3
If you're excited for the return of the sextuplets, a new Mr. Osomatsu key visual is here to stoke those flames of hype. This one is a double promotion of sorts, getting everyone ready for the Welcome Back NEETs! The 6 Children and Totoko's Special Party virtual event, which goes live on September 25 to promote the anticipated third season.
The new Mr. Osomatsu key visual is also perfect for anyone who loves the scorching summer months. Watch as the boys celebrate along with Totoko below, and look for Mr. Osomatsu season three to arrive this October.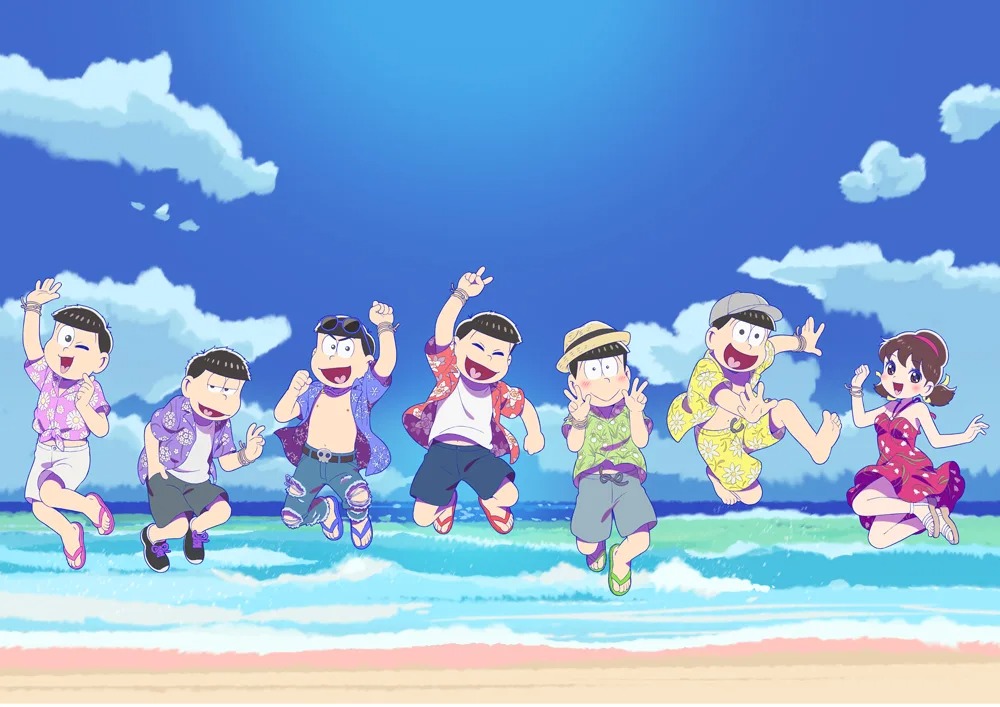 As for the virtual event, it will be live on six different streaming platforms in Japan. Each one will have the voice actor for one of the six boys, with a special seventh room that features Totoko VA Aya Endo available just for Osomatsu-san Fan Club members. Tickets are available now in Japan for ¥3,980 (about $38), with each ticket granting access to all rooms.
For the previous Mr. Osomatsu key visual, look no further than the image at the top of the article, which teased the return when it was first announced early in July. Stay tuned for more as we approach the October debut!
Source: Comic Natalie via Crunchyroll