Miyazaki Watch: Hayao wins Annie Award, Goro to direct TV Series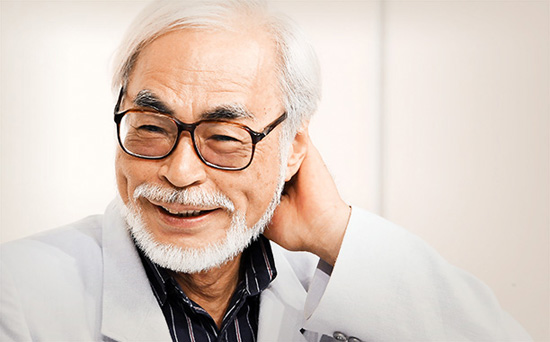 It's a Miyazaki week, with both father and son popping up in the news.
First to Miyazaki Senior, the recently semi-retired director of The Wind Rises. First off, Miyazaki stirred up a bit of controversy earlier in the week during a TV interview in which he said one of the major problems with the anime industry it it's "full of otaku" who don't know how to animate movement because they've never left their basements. We've got the full story here.
Also on the Hayao front, Mr. Miyazaki won an Annie Award (basically, the Oscars of animation) for the screenplay of The Wind Rises. That's nice!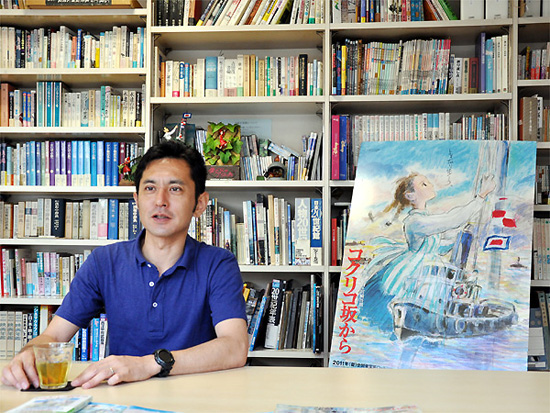 But the potentially more exciting news this week is about Miyazaki the younger. Goro, son of Hayao and the director of Tales from Earthsea (pretty bad!) and From up on Poppy Hill (pretty good!) has signed up to direct a TV series. Specifically, it's an adaptation of a Swedish fantasy novel, Ronia the Robber's Daughter. And get this – Ronia will be co-produced by Studio Ghibli themselves along with CG studio Polygon Pictures.
The original novel, first published in 1981, was written by Astrid Lindgren, who also wrote Pippi Longstocking, which Hayao Miyazaki tried and failed to animate in the 70s.
It's no surprise that Goro Miyazaki is continuing his directorial career at Ghibli, but taking on a TV series – that's something out of left field. Ronia debuts in Japan August 31st.
Update 9/4/14: Don't miss this trailer to Ronia the Robber's Daughter!