Metal Gear Survive Release Slated for February 2018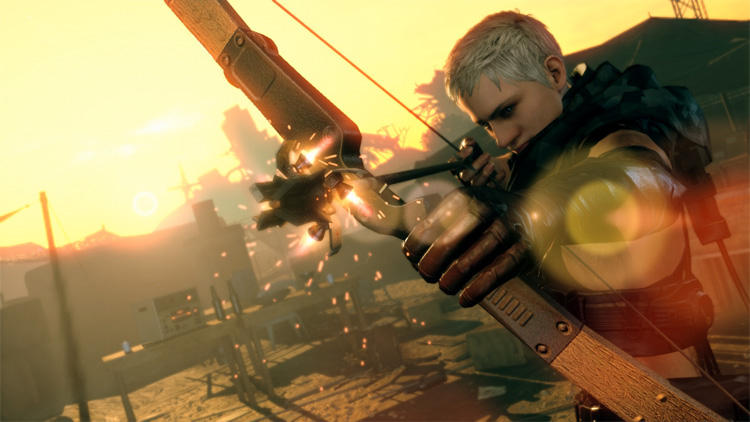 Metal Gear Survive, the Metal Gear Solid V spinoff that pits Militaires Sans Frontieres against zombie opponents, is finally set for release.
The game will be released on PlayStation 4, Xbox One and PC February 20 in North America.
Metal Gear fans who preorder the game can get their hands on what Konami is dubbing the "Survival Pack," a pack of in-game goodies like exclusive gold-plated weapons, face paint and survival scarves.
Metal Gear Survive is the first Metal Gear game to be created after the departure of franchise creator Hideo Kojima from Konami. The company describes the gameplay like this:
Metal Gear Survive is a spin-off of Metal Gear Solid V: The Phantom Pain that integrates MGSV:TPP's its intense gameplay elements into a survival action format. This is Metal Gear as you've never seen it before. The tension of stealth gameplay, tactics of base defense and the grueling reality of survival. 
Set in a dangerous, ruined world filled with creatures and hazardous mist. Success relies on your ability to read the evolving situation and make strategic choices – placing defensive units, predicting enemy behavior and designing attack patterns.
Source: ANN