Hideo Kojima Teases a Peek at Metal Gear Solid 3 HD
Leave it to Metal Gear series mastermind Hideo Kojima to get super excited about the HD upgrade to Metal Gear Solid 3, enough so that he uploaded a photo he snapped for all to covet.
The image in question comes from testing out the version of MGS3: Subsistence included in the upcoming Metal Gear Solid HD Collection. Kojima posted it to his Twitter, which is worth following just for such visual treats.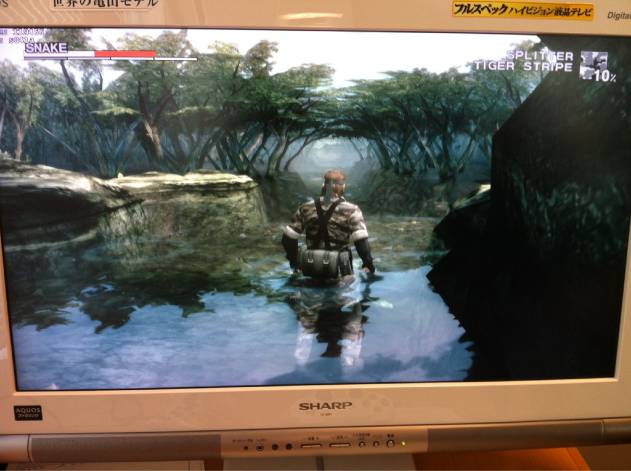 Kojima remarked that seeing the HD version of this scene made him glad Kojima Productions conducted field research on the island of Amami Oshima. He also noted that the frogs are cute, naturally. Here's a closeup he took with his phone:
Everyone who ISN'T Hideo Kojima can check out Metal Gear Solid HD Collection when it releases in November on PlayStation 3 and Xbox 360.
Source [Andriasang]